China January factory activity growth slows, demand wanes as COVID surges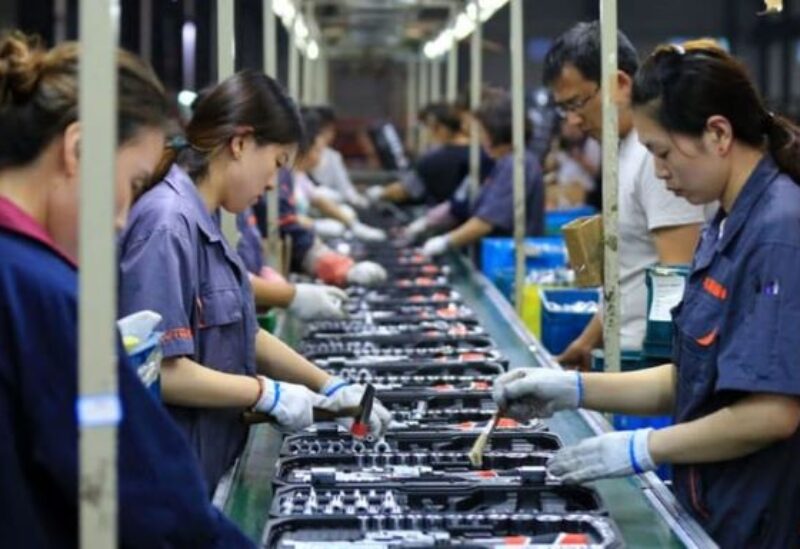 Growth in China's manufacturing activity fell in January as a recurrence of COVID-19 cases and severe lockdowns weighed on output and demand, but the tiny growth gave some hints of resilience as the world's second-largest economy approaches what is expected to be a difficult new year.
The official manufacturing Purchasing Manager's Index (PMI) was 50.1 in January, keeping over the 50-point threshold that divides expansion from contraction but decreasing from 50.3 in December, according to statistics released by the National Bureau of Statistics (NBS) on Sunday.
The official results contrasted with those in a private survey of mostly small manufacturers in coastal regions, which showed activity fell at the fastest rate in 23 months.
China's economy started last year strong, reviving from a sharp pandemic-induced slump, but it started losing momentum in the summer, weighed down by debt problems in the property market and strict anti-virus measures that hit consumer confidence and spending.
Rising raw material costs, along with weak demand, have undermined corporate profit margins. Profits at industrial enterprises increased at the slowest rate in more than a year and a half in December.
With the real estate collapse projected to last at least through the first half of this year and the appearance of more contagious COVID-19 varieties, China's central bank has begun reducing interest rates and pouring more cash into the financial system in order to reduce borrowing costs. More mild softening measures are likely in the following weeks.
Stability will take precedence over everything this year as the Communist Party holds its once-every-five-years conference, with authorities hoping to avoid a harsher downturn that would hinder job development.