China offers Musk red carpet welcome as Tesla boss takes Chinese internet by storm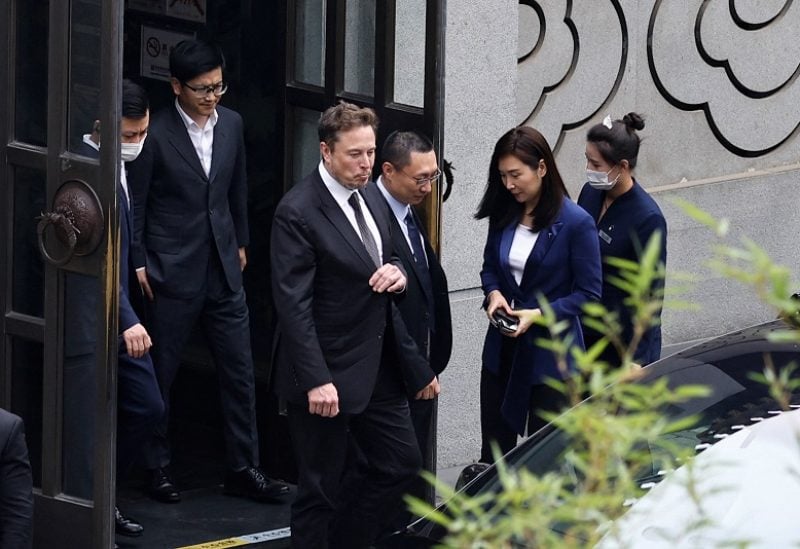 During his recent visit to China, American billionaire Elon Musk received a warm reception from Chinese officials, highlighting their enthusiasm towards him. China's foreign, commerce, and industry ministers all held one-on-one discussions with the renowned entrepreneur. Furthermore, Zeng Yuqun, the chairman of CATL, China's largest battery manufacturer, hosted a dinner in honor of Elon Musk. This display of attention and hospitality demonstrates China's keen interest in fostering a relationship with the influential American business magnate.
Adding more charm to Musk's visit were overwhelming comments made by Chinese netizens. Despite rising tensions between US and China, Chinese users were in awe of the visiting billionaire, with one user commenting, "He's a global idol," and another saying, "Elon Musk is just great, if only China could have someone like Elon Musk."
Musk's visit: A hot topic in China
China has hosted a slew of American bosses this month. Apart from Elon Musk, JP Morgan's Jamie Dimon and Starbucks' Laxman Narasimhan are also visiting the communist country this week. In March, Apple CEO Tim Cook was there. While China continues to be a significant market for all of these business tycoons, China's recent departure from its stringent Zero Covid policy has also encouraged such high-stake visits.
However, the intensity of the warm welcome bestowed upon Musk has been second to none. His visit is being eagerly followed by the Chinese public. His comments on artificial intelligence and the future of electric vehicles have especially generated intensive engagement on Chinese social media.
While details about Musk's discussions with the Chinese officials are not made public yet, a statement released by China's industry minister reveals that the focus of the discussions held with Musk was the development of electric cars in China.
Tesla facing challenges in China
Elon Musk's visit to China comes amidst speculations about Tesla facing challenges in China regarding the expansion of its Shanghai plant due to data concerns. The plant was initially scheduled to undergo "third-phase" expansion mid-year, which would effectively double the plant's production capacity to 2 million cars a year.
Tesla is also facing intense competition from Chinese electric vehicle manufacturing companies, including BYD and SAIC. Tesla presently occupies a 10.3 per cent share of China's automobile market and is the only foreign brand among the top 10.