China, Philippines trade accusations over South China Sea clash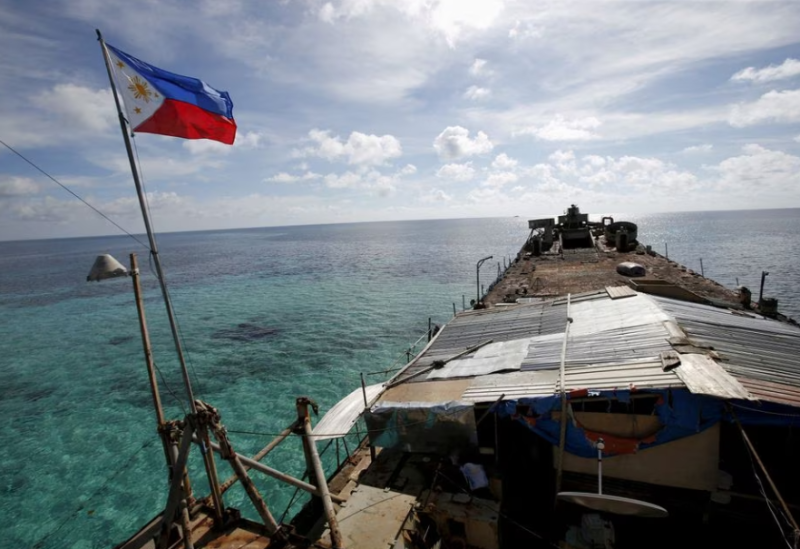 In the most recent of several maritime encounters, Chinese vessels obstructed Philippine boats supplying forces in the South China Sea on Sunday. China and the Philippines exchanged accusations over a collision in disputed areas of the South China Sea.
In recent months, there have been multiple run-ins between the two nations in the South China Sea, particularly close to the disputed Second Thomas Shoal, which is a portion of the Spratly Islands.
A rusting World War II-era transport ship serving as an outpost on the shoal has been receiving supplies from the Philippines, which has forced China's coastguard to send out vessels on many occasions to obstruct the resupply efforts.
In the incident early on Sunday, China's coastguard said there had been a "slight collision" between one of its ships and the Philippine boat while the coastguard was "lawfully" blocking the boat from transporting "illegal construction materials" to the warship.
Manila responded by condemning "in the strongest degree" the "dangerous blocking manoeuvres" of the Chinese vessel.
China's "dangerous, irresponsible and illegal actions" were "in violation of Philippine sovereignty, sovereign rights and jurisdiction", Manila's Task Force for the West Philippine Sea said in a statement.