China summons German ambassador over Berlin's remarks on Xi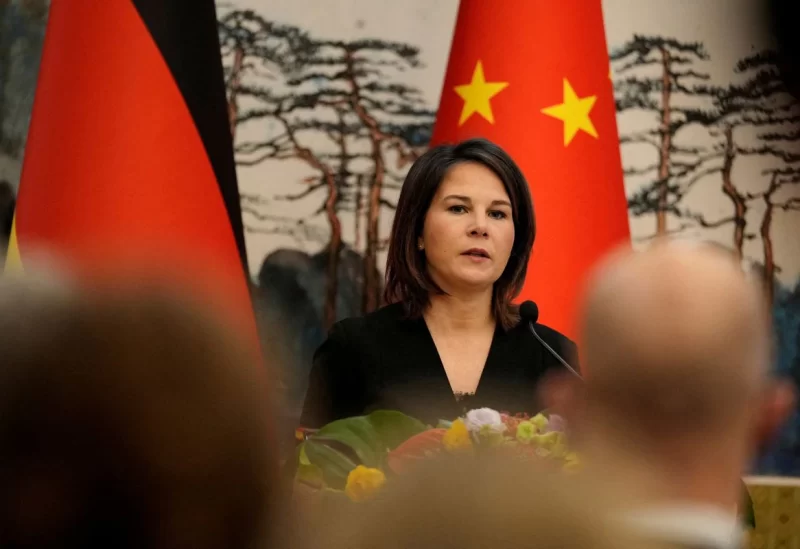 The German government said on Monday (September 18) that China summoned the German ambassador (to China) after German Foreign Minister Annalena Baerbock called Chinese President Xi Jinping a dictator. On September 14, Foreign Minister Baerbock spoke to Fox News where she talked about the ongoing war in Ukraine. "If Putin were to win this war, what sign would that be for other dictators in the world, like Xi, like the Chinese president? So therefore Ukraine has to win this war," Baerbock told the network.
Speaking to the news agency AFP, a foreign ministry spokesman in Berlin confirmed the development and said that Baerbock was summoned to the Chinese foreign ministry last Sunday over her remarks. German Chancellor Olaf Scholz's view on the remarks is not yet known.
On Monday, the Chinese foreign minister said that it was "strongly dissatisfied" with Baerbock's remarks. "(The comments) are extremely absurd and are a serious infringement of China's political dignity and an open political provocation," foreign ministry spokeswoman Mao Ning said at a daily news conference.
Even though Germany and China are major trade partners, their ties have been affected as some officials in the German government have taken a harder line over issues ranging from human rights to Taiwan.
Foreign Minister Baerbock has pushed for a more hawkish line and has called for a tougher stance and greater emphasis on human rights. On being asked about China's protests over her remarks during a visit to New York, Baerbock replied only that she had "taken note" of them.
This is the third time China summoned German envoy
This was the third time that China summoned Germany's ambassador, AFP reported. In March this year, Beijing summoned the ambassador over German Education Minister Bettina Stark-Watzinger's visit to Taiwan, the first cabinet-level German visit to the island in 26 years.
In addition to this, Beijing summoned the German envoy following a G7 foreign ministers' statement about Taiwan in August last year, when Germany was holding the presidency of the group.