China: Xi's government doles out key cabinet positions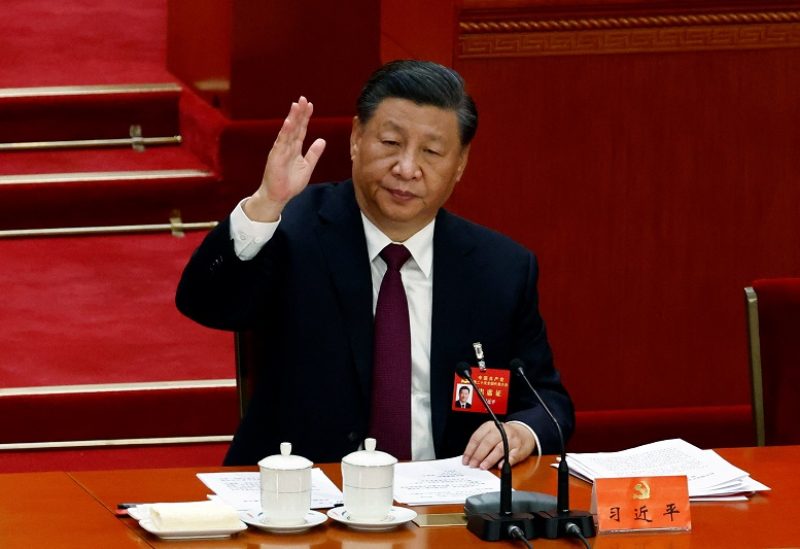 Days after Xi Jinping secured an unprecedented third five-year term as president, he appointed old and new faces as key cabinet ministers on Sunday during the annual session of the rubber-stamp parliament.
The ministers were nominated by newly-named premier, Li Qiang, and approved by the National People's Congress. Their appointments mark the largest reshuffling of the Chinese government in a decade.
This comes bringing him a step closer to spending the rest of his years in power.
On Saturday, he appointed his former aide and close ally Li Qiang as the country's premier in a move which could end the historic struggle of power between the two heads of the country.
China reinstates finance minister, central bank governor
Xi and Li opted for continuity in the core policymaking roles of central bank head and finance minister.
Yi Gang, 65, was approved by the National People's Congress to remain governor of the People's Bank of China and Liu Kun, 66, to stay on as finance minister.
The move came as a surprise, as the US-educated central bank chief Yi was expected to retire after being left off the ruling Communist Party's Central Committee during the party's once-in-five-years congress in October.
Reuters earlier reported that Zhu Hexin, chairman of state-run financial conglomerate CITIC Group Corp, was likely to succeed Yi as head of the central bank.
In other economy-related appointments, Wang Wentao will continue as commerce minister while Zheng Shanjie, governor and deputy party secretary of Zhejiang province, will take over as head of the National Development and Reform Commission, the powerful state planner.
Premier Li nominated Jin Zhuanglong and Wang Zhigang to stay on as the minister of industry and information technology and minister of science and technology, respectively.
The continuity underlines the importance of their roles, as China competes with the West on the technology front.
Xi has previously ramped up calls for central and local government to reduce reliance on foreign supply chains at a time when US export controls have choked supplies of key equipment to some Chinese tech firms and sectors.