China's foreign minister: Both sides of the Taiwan Strait belong to China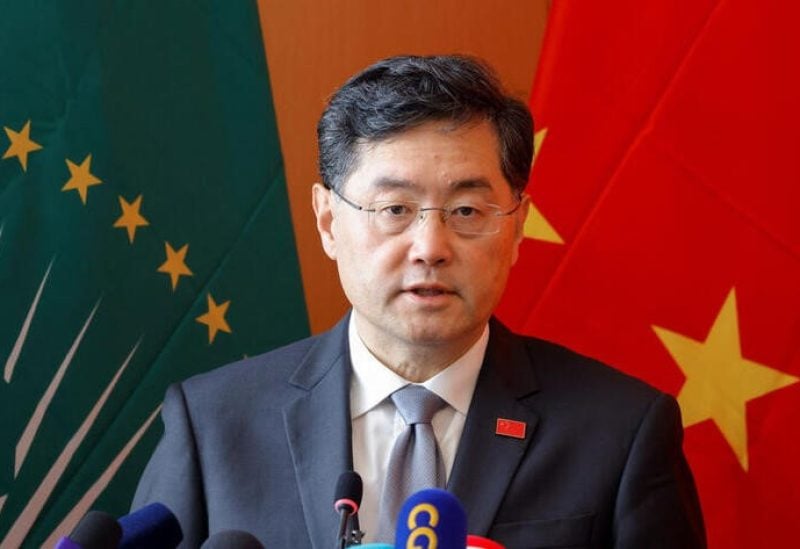 China's Foreign Minister Qin Gang stated on Friday that both sides of the Taiwan Strait belong to China and that China must maintain its sovereignty.
Qin made the statements during the Lanting Forum in Shanghai, where he spoke on debt, the global economy, and Taiwan.
"Recently, there has been absurd rhetoric accusing China of upending the status quo, disrupting peace and stability across the Taiwan Strait," added Qin. "The logic is absurd, and the conclusion is dangerous."
He added that "fair-minded people can see who is engaged in hegemonic bullying and high-minded practices."
"It is not the Chinese mainland, but the Taiwan independence separatist forces and a handful of countries attempting to disrupt the status quo," Qin said. "Those who play with fire on Taiwan will eventually get themselves burned."
China recently held military exercises around the self-ruled island after Taiwan's president, Tsai Ing-wen, returned to Taipei following a meeting in Los Angeles with U.S. House of Representatives Speaker Kevin McCarthy.
Beijing views democratically governed Taiwan as its own territory, a claim the government in Taipei strongly rejects, and routinely denounces high-level meetings between Taiwanese and foreign leaders and officials.