China's top diplomat to visit Russia amid Beijing's call to end Ukraine war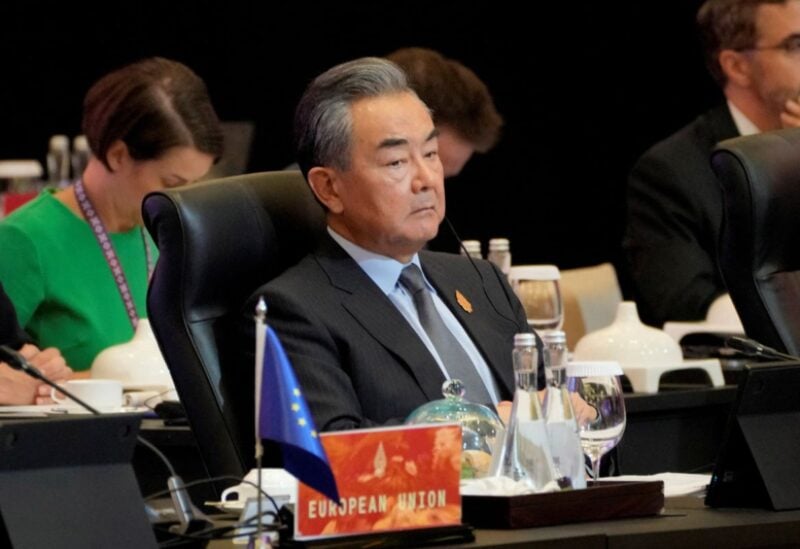 The top Beijing diplomat appointed Chinese leader Xi Jinping's top foreign policy adviser last month, is scheduled to visit Moscow this week. The visit concurs one year of Russia's initiation of 'special military operations' in Ukraine, which quickly amplified into a full-fledged war between the two sides.
Wang Yi holds the diplomatic distinction of being Beijing's man in the corridors of power of the United States as a former Chinese ambassador in Washington DC. His visit to Moscow will be the final stop of his eight-day Europe tour.
The Kremlin said on February 20th that it does not "rule out" a meeting between Wang and Russian leader Vladimir Putin. A Wang Yi-Vladimir Putin meeting may result in striking war-time optics, which reports say, will have starkly different optics from US President Joe Biden's open-air stroll with Ukrainian President Volodymyr Zelensky in Kyiv on February 20th.
Meanwhile, as the US and countries in Europe continue their support for Ukraine with increased military aid, Beijing has continued its alignment with Moscow, raising alarm in the respective diplomatic quarters of the Western capitals.
At the Munich Security Conference on Saturday, Wang asserted China's commitment to peace, amid veiled digs at the United States.
"We do not add fuel to the fire, and we are against reaping benefits from this crisis," Wang said in a thinly veiled dig at the US.
"Some forces might not want to see peace talks to materialise. They don't care about the life and death of Ukrainians, nor the harm on Europe. They might have strategic goals larger than Ukraine itself. This warfare must not continue," Wang said.
He urged the European officials to think about "what framework should there be to bring lasting peace to Europe, what role should Europe play to manifest its strategic autonomy."
Wang also announced Beijing's plan to release its proposal on a "political settlement of the Ukraine crisis" around the first anniversary.
Time and again, China has blamed NATO's expansion towards Russia, which it says has pushed Moscow to war.