China's widening COVID-19 curbs trigger public pushback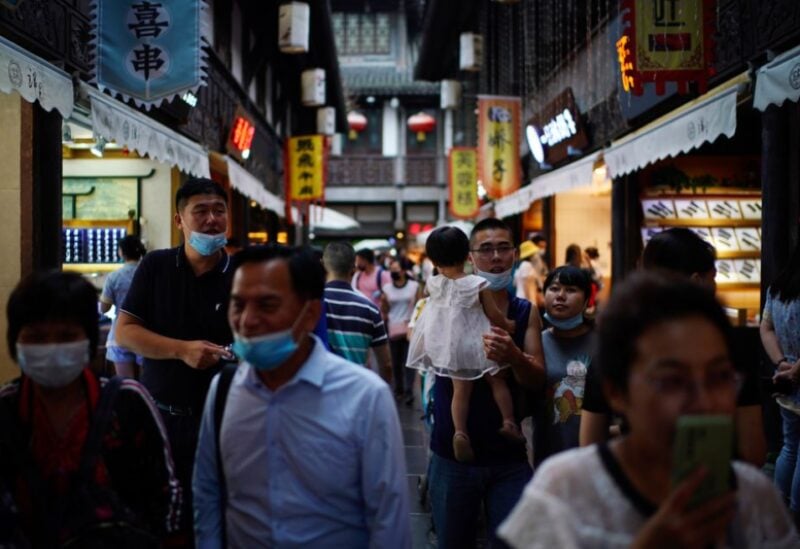 China's residents and business organizations were struggling to comply with stricter COVID-19 control measures on Friday as the nation reported another record-high number of daily infections just weeks after optimism about laxer regulations had been raised.
The resurgence of COVID cases in China has resulted in widespread lockdowns and other restrictions on movement and business, as well as pushback, with 32,695 new local infections recorded for Thursday as numerous cities report outbreaks.
China's COVID response is taking a mounting toll on the world's second-largest economy, and on Friday its central bank made a widely anticipated move of support, cutting the amount of cash that banks must hold as reserves. This releases 500 billion yuan ($69.8 billion) in long-term liquidity.
The French Chamber of Commerce in China urged authorities to properly implement COVID "optimisation" measures announced two weeks ago, in a statement shared extensively on social media after the French embassy posted it on its Twitter-like Weibo account on Thursday.
The 20 measures, which include shortened quarantines and other more focused steps, "gave hope" to French businesses for increased bilateral trade and economic interactions, but "good policies also need to be implemented in a uniform manner and without adding layers of other contradictory policies," the chamber's statement said.
The release of the 20 measures coincided with an intensifying response to escalating cases under China's draconian zero-COVID policy, which has left many inhabitants of major cities, including Beijing, trapped inside their