China's Xi confronts Canada's Trudeau at G20 over media leaks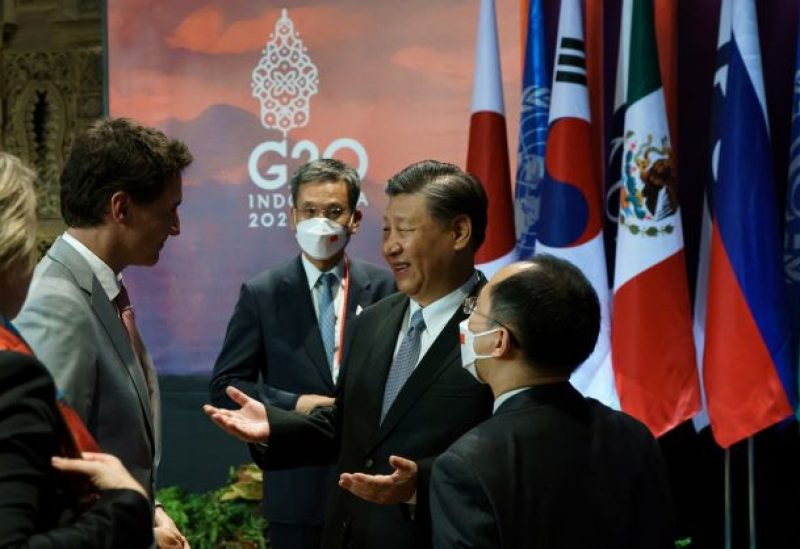 In a rare instance of public displeasure, Chinese President Xi Jinping criticized Canadian Prime Minister Justin Trudeau in person on Wednesday over purported leaks of their private discussion at the G20 summit.
Video of the summit on the Indonesian island of Bali shows Xi and Trudeau standing close to one another and speaking through a translator, according to Canadian media outlets.
"That is not appropriate, and we didn't do it that way," Xi said in Mandarin, smiling.
"If there is sincerity, we can communicate well with mutual respect, otherwise the outcome will not be easy to tell."
His displeasure was likely a reference to media reports that Trudeau brought up "serious concerns" about alleged espionage and Chinese "interference" in Canadian elections when meeting with Xi on Tuesday, his first talks with the Chinese leader in more than three years.
Trudeau responds to Xi's initial criticism by saying, "In Canada we believe in free and open and frank dialogue and that is what we will continue to have, we will continue to look to work constructively together but there will be things we disagree on."
Trudeau responds to Xi's initial criticism by saying, "In Canada we believe in free and open and frank dialogue and that is what we will continue to have, we will continue to look to work constructively together but there will be things we disagree on."