China's Xi heads to Russia amid Ukraine war; to discuss bilateral ties, global issues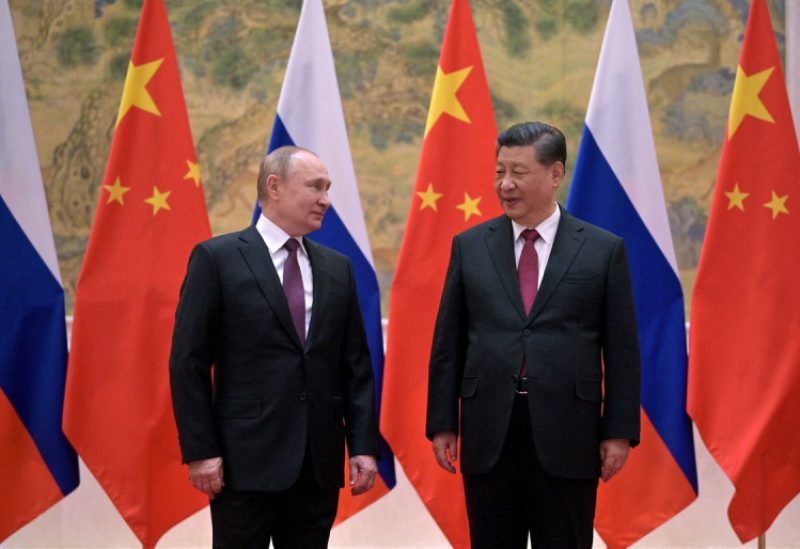 Giving Russian President Vladimir Putin an important diplomatic boost, Chinese President Xi Jinping is scheduled to travel to Moscow today, Monday. The visit by Xi comes in the midst of escalating East-West tensions over the 13-month-old war in Ukraine and is the most recent indication of Beijing's reinvigorated diplomatic goals.
The US declared on Friday it would oppose any attempt by China to establish a truce in Ukraine at the meeting that amounts to a "ratification of Russian annexation" of Ukrainian territory, reported the Associated Press.
John Kirby, a spokesperson for the White House National Security Council, urged Xi to get in touch with Volodymyr Zelenskyy, the president of Ukraine, to learn about his nation's perspective on the conflict and steer clear of any "one-sided" proposals.
By refusing to denounce Moscow's aggressiveness and announcing a "no-limits" friendship with Russia last year, China has attempted to portray itself as impartial in the war. Beijing has criticised Western sanctions imposed on Moscow and claimed that NATO and the United States were responsible for inciting Putin to use force.
The sovereignty and territorial integrity of any nation should be respected, China has maintained throughout the conflict. It's not clear, though, whether it agrees with Moscow's assertions that it has occupied Ukrainian land.
Xi's visit would be his his first meeting with Putin since September, when they met on the sidelines of a regional summit in Uzbekistan. Prior to that, Putin attended the opening of the 2022 Beijing Winter Games and met with Xi shortly before launching an attack on Ukraine.
Putin invited Xi to visit Russia during a video conference call the two made in late December. It may "demonstrate to the whole world the strength of the Russian-Chinese ties" and "become the main political event of the year in bilateral relations," according to Putin.
Chinese Ministry of Foreign Affairs spokesperson Wang Wenbin said on Friday that Xi and Putin will talk about "bilateral relations and major international and regional issues of common concern…."
"Currently, the world is entering a new period of turbulence and reform with the accelerated evolution of changes of the century," he added." As permanent members of the UN Security Council and important major countries, the significance and impact of the China-Russia relations go far beyond the bilateral sphere," he continued.