Chinese city swabs fish, crabs, other animals to test for COVID-19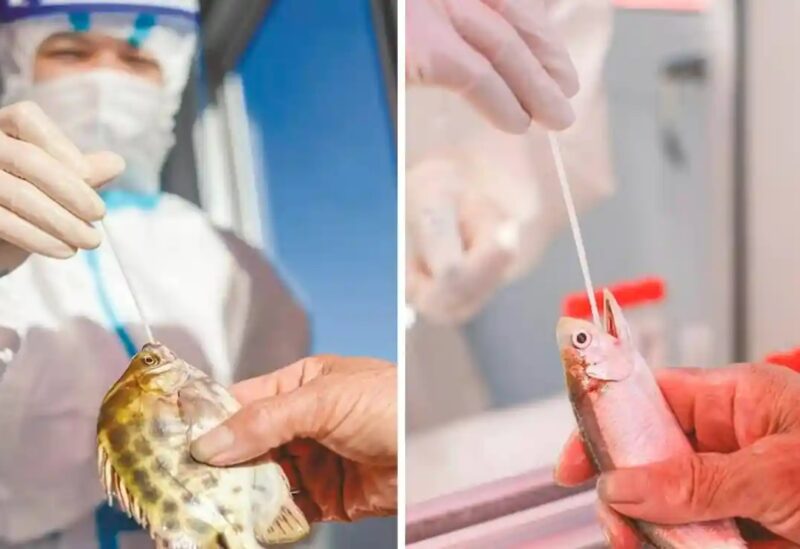 The Chinese city of Xiamen has begun testing newly caught fish, shrimp, crabs, and other sea creatures for COVID-19 in an effort to combat another coronavirus outbreak, According to viral videos spreading on social media this week.
Health staff are shown inserting cotton swabs, similar to those usually used for PCR tests, into the mouths of fish and crabs, causing outrage on social media, with many claiming that the country had gone too far with its zero-COVID policy.
China has relied on mass testing, occasional snap lockdowns and extensive quarantines in an effort to curb the spread of the virus.
A notice issued by Xiamen authorities last month ordered both "fishermen and fishing goods" to be tested for COVID-19 once a week.
"If you go to sea again, you need to provide a 48-hour nucleic acid test certificate," the notice stated, insisting that "seagoing operators must actively cooperate" with government regulations on the matter.
The authorities said that since June, "illegal trading and illegal contact" between fishermen in the Fujian province and overseas vessels lead to the spread of COVID-19 to China which caused "great social harm."