Church shooting in Germany's Hamburg leaves several dead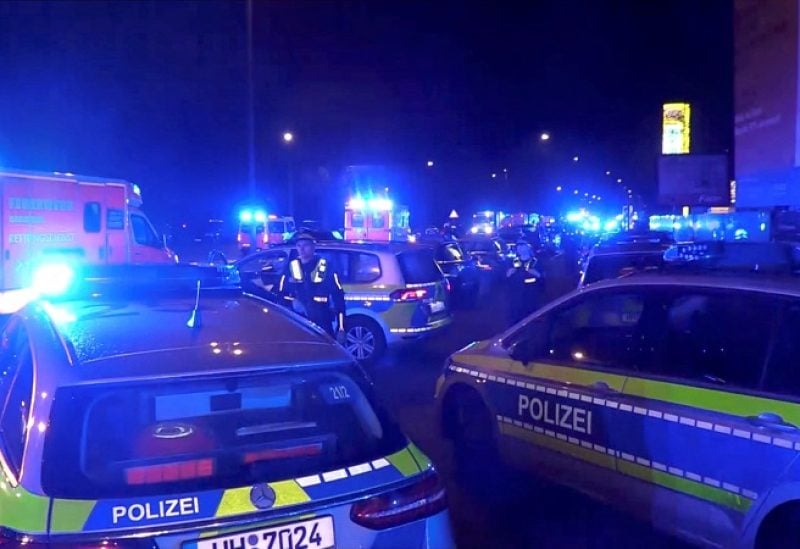 A shootout occured in a church in Hamburg, where several people were killed, said German police on Thursday.
The police confirmed that the shooting took place at around 2000 GMT and added that there were "one or more unknown" assailants.
"According to first indications, shots were fired in a church in Deelboege street in the Grossborstel district. Several people were seriously injured, some even fatally," said police on Twitter.
"At the moment there is no reliable information on the motive of the crime," they further added.
People were alerted about an "extreme danger" in the affected area through a catastrophe warning app by the police.
The police appealed to the residents to stay indoors and avoid going to the area, adding that they have cordoned off the streets surrounding the church.
No exact death toll was shared by the police, but various German national media confirmed that at least seven people had died in the attack, while eight others had been injured.
TV footage showed armed police storming the building and escorting people out with their hands above their heads.
According to the Bild daily, the shootout happened in a Jehovah's Witness church.
Meanwhile, the police confirmed that the gunman involved in the Hamburg church shooting is believed to be among the several people found dead in the building.
"We have no indications of a perpetrator on the run," said a police spokesman present at the scene, adding that instead, investigators have "indications that a perpetrator may have been in the building and may be even among the dead."
In recent years, Germany has been hit by several attacks, carried out by both far-right extremists and militants.