CIA Director visits Morocco to assess security threats of terrorist organizations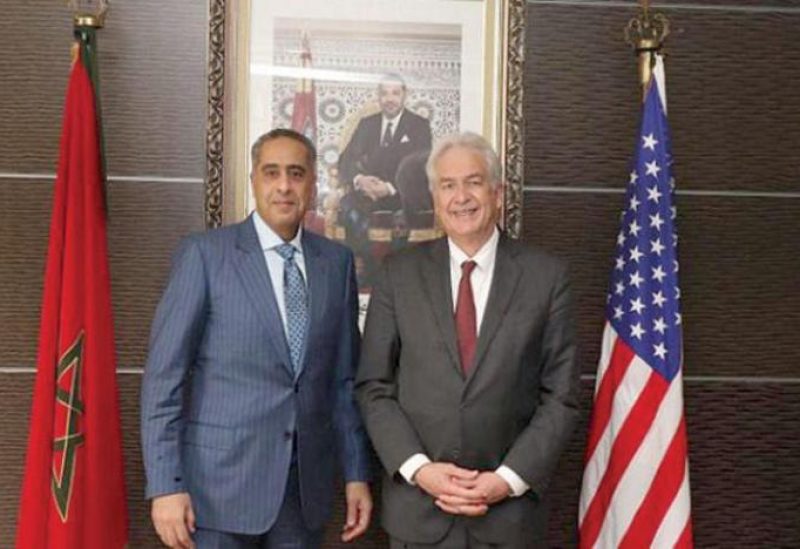 Morocco's Director General of Territory Surveillance (DGST) Abdellatif Hammouchi met on Friday with Director of the US Central Intelligence Agency (CIA) William Burns at his office in Rabat.
The meeting focused on assessing the security situation and the associated risks at the regional levels and reviewed the security threats and challenges resulting from the tense situation in some regions of the world.
Burns was accompanied by some of his senior aides and the US ambassador to Morocco, Puneet Talwar.
They also discussed the anticipated risks of terrorist organizations, especially in the Sahel-Sahara region.
The DGST stated that this meeting falls within the bilateral meetings between the two parties and constitutes an opportunity to follow up on the implementation of the outputs of the working visit Hammouchi made to the US.
During his visit to Washington, Hammouchi met the Director of US National Intelligence, Avril Haines, Burns, and the Federal Bureau of Investigation (FBI) Director, Christopher Wray.
The statement concluded that Burns' visit to Rabat reflects the strength and depth of strategic cooperation, security, and intelligence coordination between the DGST and the CIA at the regional and international levels.