Clashes between Palestinians and Israeli police at AL-Aqsa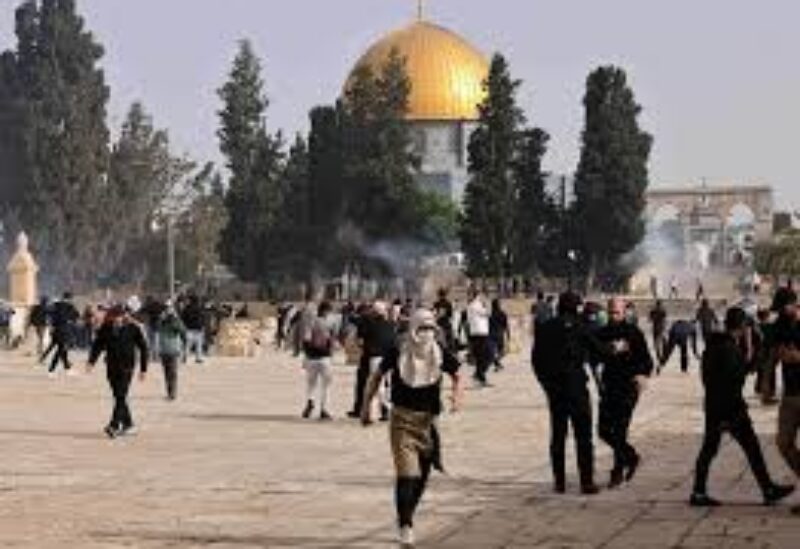 Palestinians protested after Friday prayers at Al-Aqsa Mosque in Jerusalem and clashed briefly with Israeli police, which left three protesters injured.
A series of more violent clashes at the same location in April and May ignited a war between Israel and the Palestinian factions, which lasted 11 days last month. The site is the third holiest site in Islam and the most sacred to the Jews, who refer to it as the Temple Mount because it was the site of the biblical temples.
Al-Aqsa Mosque Square has often been the scene of Israeli-Palestinian violence. This time, the police refrained from entering the square and appeared to be acting with more restraint, possibly on orders from the new Israeli government that was sworn in Sunday.
The Red Crescent's emergency service said two Palestinians were hit by rubber bullets and a third was injured by a stone throw.
Palestinian youths were seen throwing stones at the police stationed at the entrance to the mosque's square, and the police responded by firing rubber bullets.
Hundreds demonstrated after Friday prayers in response to a march by Jewish extremists on Tuesday in which dozens chanted "Death to Arabs" and "I hope your village burns."
Palestinians protested "insulting the Messenger of Islam, Muhammad," after a video clip on the Internet showed some of the participants in Tuesday's march cursing the Prophet Muhammad.
Tensions have remained high since the unofficial ceasefire that ended the Gaza war on May 21.