Climate change: Water scarcity worst in South Asia, UN says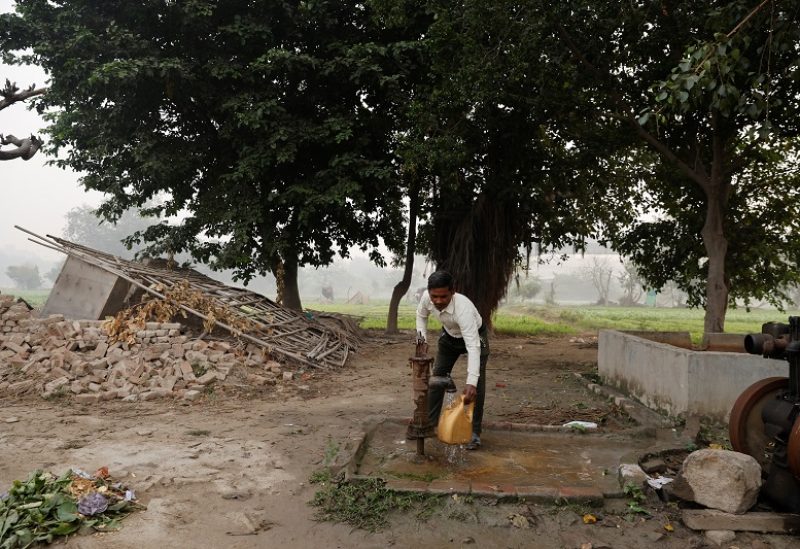 As per a UN report released on Monday, around 347 million children in South Asia are encountering serious water scarcity as a result of climate change.
The figure represents over half the number of children living in the region.
South Asia, comprising eight countries, is home to more than a quarter of the world's children and is increasingly affected by climate change-related disasters such as floods and droughts.
What the UN said about children and water scarcity
The report revealed that 55% of children in South Asia are affected by water scarcity — the highest rate worldwide.
"Climate change is disrupting weather patterns and rainfall, leading to unpredictable water availability," the UN children's aid organization UNICEF said in its report.
"With an increasingly unpredictable climate, water scarcity is expected to become worse for children in South Asia," UNICEF said.
After South Asia, Eastern and Southern Africa are the next worst-affected, with130 million children are facing severe water scarcity, the report added.
The report further said that 1 in 3 children — or 739 million worldwide — are already living in areas that are exposed to high or very high water scarcity.
COP28 and UNICEF
The report comes ahead of the COP28 UN Climate Change Conference in Dubai that is going to be held at the end of the month.
UNICEF said that at the COP, it plans to push the international community to take necessary measures that will ensure a planet worth living on for children.