Crimea official says rail traffic suspended after derailment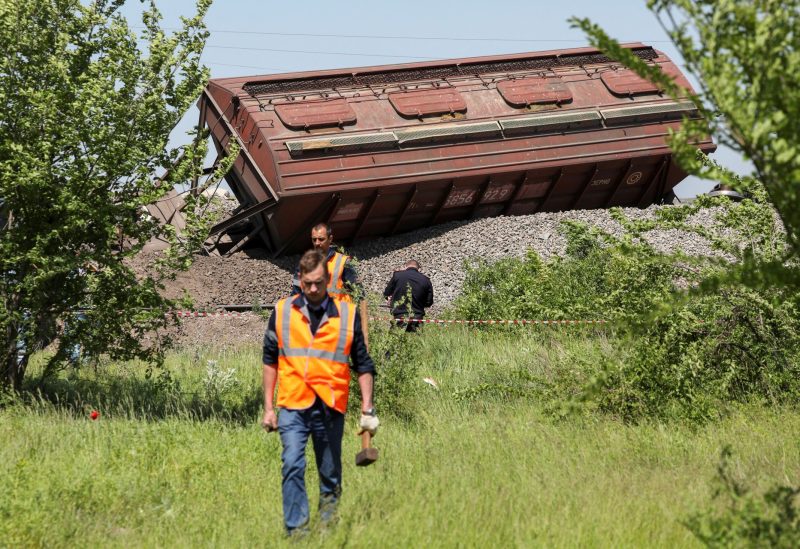 Rail service between Simferopol, the Crimean peninsula's capital, and Sevastopol has been halted after a freight train carrying grain derailed, the region's Russian-installed leader announced on Thursday.
The incident was caused by "interference by outsiders," according to a statement from Crimean Railways.
Sergei Aksyonov claimed in a Telegram announcement that carts carrying grain had derailed, but no one was hurt.
Earlier, the Baza Telegram channel, which has links to Russian security services, had reported an explosion on a railway line in the region, which was annexed by Russia in 2014.
On Wednesday, Russia renewed the Black Sea grain deal, a Turkish-brokered accord which facilitates agricultural exports from Russia and Ukraine on the Black Sea.