Cuba gets help from Mexico, Venezuela to fight oil fire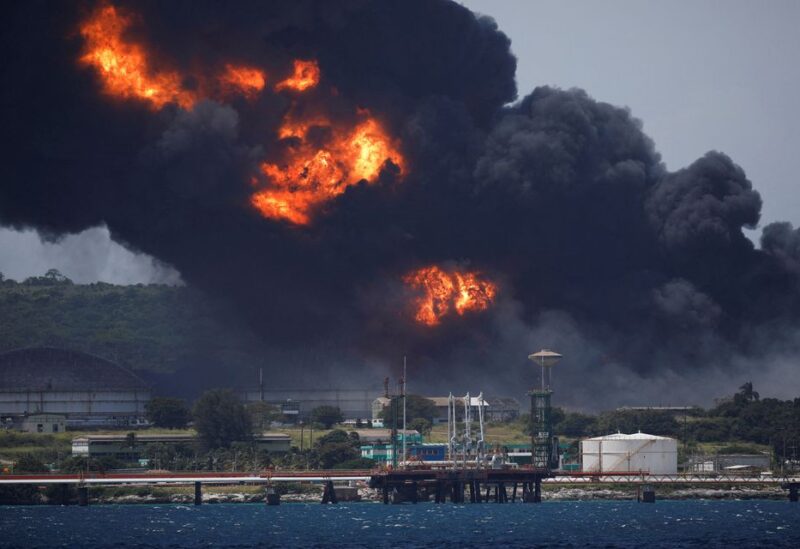 On Sunday, Cuba attempted to put out a fire at its largest oil storage facility that had killed one fireman, enlisting assistance from Mexico and Venezuela to do it.
On Friday, a lightning strike torched one of eight storage tanks at the Matazanas super tanker port, which is located 60 miles east of Havana. On Saturday, a second tank caught fire, surprising firefighters and others on the site. Sixteen persons were reported missing.
The second explosion injured more than 100 people, many first responders, and 24 remain hospitalized, five of those in critical condition.
On Sunday, 82 Mexican and 35 Venezuelan personnel experienced in combating fuel blazes joined the effort, bringing four planeloads of fire-fighting chemicals.