Daesh fighter linked to beheadings admits terror charges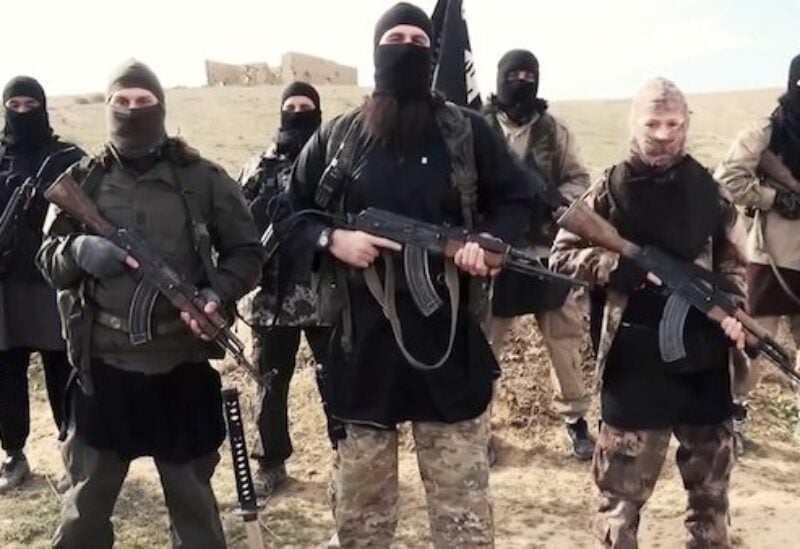 A convicted British member of Daesh, who is purportedly associated with the infamous "Beatles" cell responsible for gruesome killings and beheadings, entered a guilty plea to terrorism charges in a UK court on Monday.
Aine Davis admitted two charges of financing terrorism between 2013 and 2014 and one of possessing a firearm for a purpose connected to terrorism.
The 39-year-old was arrested in Turkiye in 2015 and sentenced in 2017 to seven-and-a-half years for membership of Daesh.
The so called "Beatles" group, named for the members' distinctive British accents, tortured and beheaded victims and released videos of the gruesome murders.
Davis was released in July last year and deported from Turkiye to Britain the next month. He was re-arrested when he arrived at Luton airport.
He entered his plea at London's Old Bailey criminal court via video-link from the high security Belmarsh prison.
The admission of guilt means there will be no trial and Davis is due to be sentenced on November 13. He had early pleaded not guilty to the same charges in March.
Davis was named as a co-conspirator in the US trials of El Shafee Elsheikh and Alexanda Amon Kotey, two members of the infamous group of hostage takers who grew up and were radicalized in London.
Active in Syria from 2012 to 2015, the "Beatles" group was allegedly involved in abducting more than two dozen journalists and relief workers from the United States and at least 15 other countries.
Davis denies being a member of Daesh.
El Shafee Elsheikh and Alexanda Amon Kotey received life sentences in the United States after being captured by a Kurdish militia in Syria in January 2018 and handed over to US forces in Iraq.
Another member of the group, executioner Mohammed Emwazi, known as "Jihadi John," was killed by a US drone in Syria in November 2015.