Damascus and Tehran pledge to confront US sanctions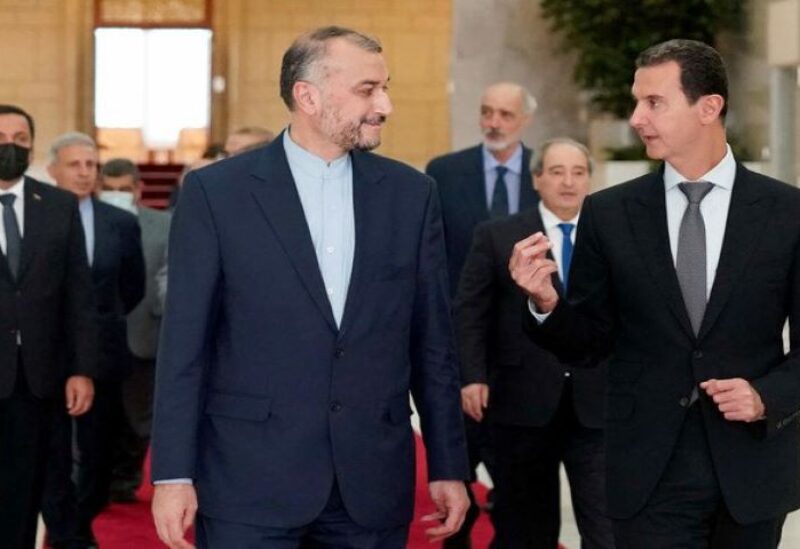 Iran's new Foreign Minister Hossein Amir-Abdollahian announced that Iran and Syria have vowed to take "mighty steps" to confront US sanctions imposed on the two regional allies, saying their relations will strengthen under Iran's new leadership.
Abdollahian was received at the airport in Damascus by Faisal Miqdad, foreign minister in the Syrian regime.
Iran has been one of Syrian President Bashar Assad's strongest supporters, sending thousands of fighters from around the region to help his troops in Syria's 10-year conflict that has killed half a million and displaced half the country's pre-war population of 23 million.
With the help of Russia and Iran, Syrian regime forces now control much of Syria. But the country has been struggling for years under American and EU sanctions.
US Treasury sanctions have targeted a network that spans Syria, Iran and Russia, and which is responsible for shipping oil to the Syrian regime.
American sanctions were imposed on Tehran after former President Donald Trump pulled America out of a nuclear deal between Iran and world powers in 2018. The sanctions have caused severe fuel shortages in Syria, which has been relying mostly on Iranian oil shipments that have been subjected to mysterious attacks over the past two years.