Death and devastation as Russian rockets hit Ukraine apartment block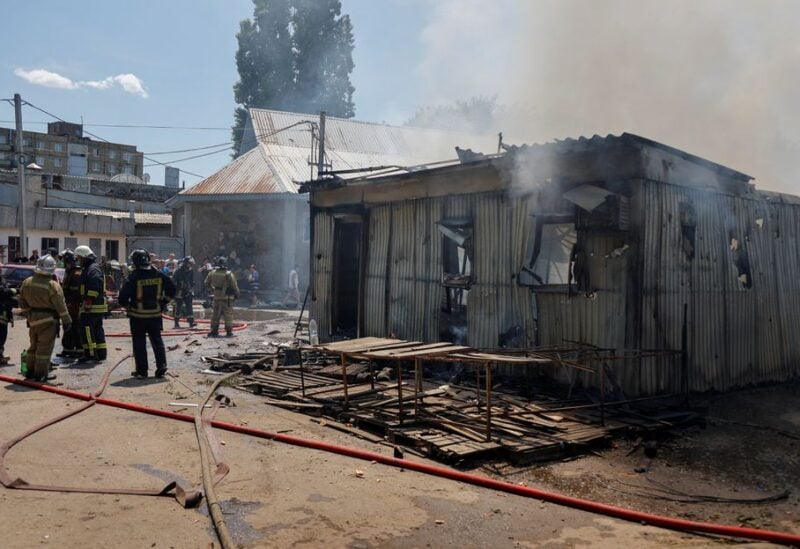 Local officials claimed on Sunday that at least 15 people were killed, and another two dozen were believed trapped when Russian Uragan missiles hit a five-story apartment building in Ukraine's Donetsk area.
Ukraine reportedly claimed battles with Russian soldiers on fronts in the east and south, while Moscow said its forces attacked Ukrainian army hangars housing M777 howitzers, a kind of artillery made in the United States, near Kostyantynivka in the Donetsk area.
The strike on the apartment complex took place on Saturday evening in the village of Chasiv Yar, according to Donetsk Governor Pavlo Kyrylenko. On Sunday afternoon, the regional emergency agency said that 15 individuals had died, with the possibility that 24 more were still trapped beneath the rubble.
Russia, which claims to be undertaking a "special military operation" to demilitarize Ukraine, denies targeting people on purpose.
The Donbas, Ukraine's eastern industrial area that has become Europe's largest battlefield for generations, is made up of the regions of Luhansk and Donetsk. Russia wishes to seize control of the Donbas on behalf of the rebels it backs.
Ukraine and the West have condemned Moscow's incursion as an unjustified act of aggression.