Death toll in Gaza-Israel conflict surpasses 12,300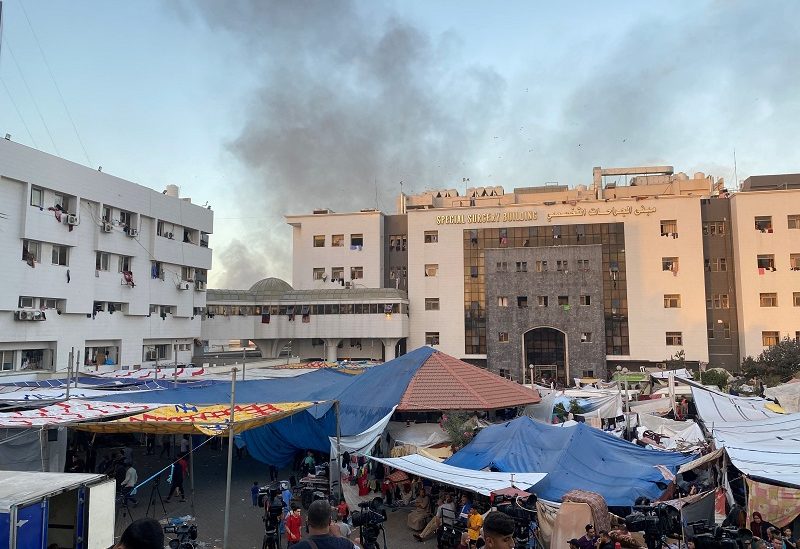 The conflict in Gaza, marked by devastation, has resulted in a toll of over 12,300 lives, as reported by health authorities from both the Palestinian and Israeli sides on Thursday.
The Gaza Strip's health department on Thursday revealed a staggering death toll of 10,812 people since the outbreak of the current round of the conflict starting on Oct 7.
In addition, the West Bank has reported 173 fatalities.
Israeli sources reported that over 1,400 people lost their lives in the conflict.
The Israel Defense Forces issued a statement saying that in the past few days, the Israeli army attacked a Hamas military zone near the Al-Shifa Hospital in Gaza Strip and destroyed the infrastructure of the military zone and killed more than 50 Hamas militants.
According to the Israeli army, the military zone is the intelligence and operation center of Hamas. The Israeli army said that its military operations in the region are still in progress.
The Al-Qassam Brigades, the armed wing of Hamas, announced on Thursday that they fired rockets to southern Israeli city of Ashdod and an Israeli military base. In addition, they continued battle with the Israel Defense Forces in various areas of the Gaza Strip, hitting many targets such as tanks.