Death toll in Pakistan train crash rises to 56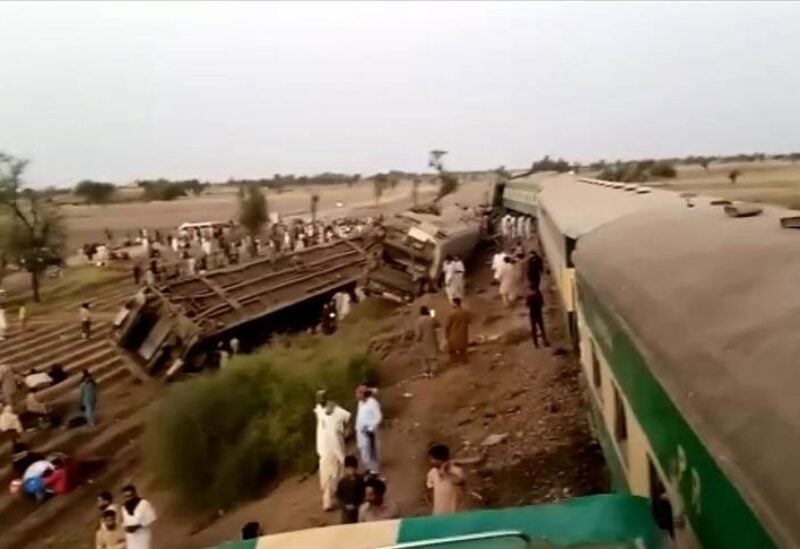 The death toll in a train crash in southern Pakistan climbed to 56 on Tuesday, a railway spokeswoman reported, the latest mishap to shed light on a broken railway system dating back to the nineteenth century.
On Monday, a train smashed into derailed carriages of another train, claiming 36 lives according to initial reports and injuring more than 100.
Pakistan Railways spokeswoman Nazia Jabeen told Reuters that the toll rose to 56 after bodies were retrieved overnight from mangled coaches strewn across the tracks.
Jabeen said another 23 wounded passengers are still under treatment, noting that the rest of them were sent to their destinations.
One side of the 2 rail tracks has been cleared and work was still underway to clear the other one to help restore traffic.
The trains were carrying 1,388 passengers in total.
Nearly 130 people perished in the same district in 2005 when a crowded passenger train rammed into another at a station and a third train struck the wreckage.