Delhi to curb cars after Diwali amid 'severe' pollution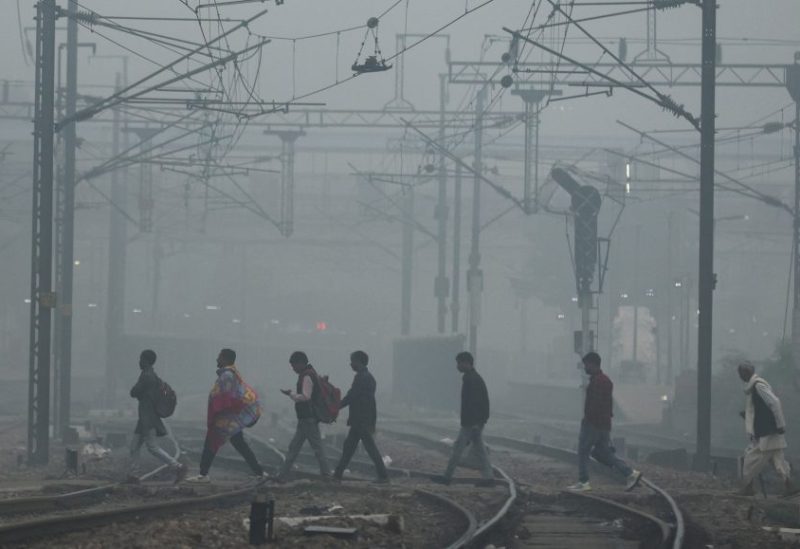 Local officials in Delhi have announced their plans to limit the use of cars and other vehicles after the Diwali celebration, aiming to mitigate the dangerous levels of air pollution.
The city's environment minister, Gopal Rai, expects pollution to rise even more following India's biggest national festival, which is on Sunday November 12 and is celebrated with the extensive use of fireworks — even though they are banned in Delhi.
Delhi's current air pollution levels are between seven to eight times the safe limit set by the government, with the region enveloped in a hazardous toxic haze.
An odd-even number plate rule will take effect between the week of November 13 to November 20, whereby vehicles with odd number license plates will be allowed on the road on odd dates and those with even numbers plates allowed on even days.
On Monday, Delhi's air quality was marked as "severe" for the second time in three days, with adverse wind conditions and a spike in agricultural fires across northern India adding to the already dangerous pollution levels.
The thick haze has forced the closure of primary schools until November 10. Only students who are in older classes, between 15 to 18-years-old, are permitted to attend school between November 13 and November 20.
The air quality in Delhi, measured by a 24-hour average Air Quality Index (AQI), rose from 415 on Saturday to 454 on Sunday — second only to the city of Lahore in Pakistan.
The AQI index runs from 0 to 500 and incorporates several different sources of pollution. A score below 50 is considered clean air, a score above 300 is deemed hazardous for humans.