Destructive tornadoes in U.S. Plains injure a dozen, cut power for thousands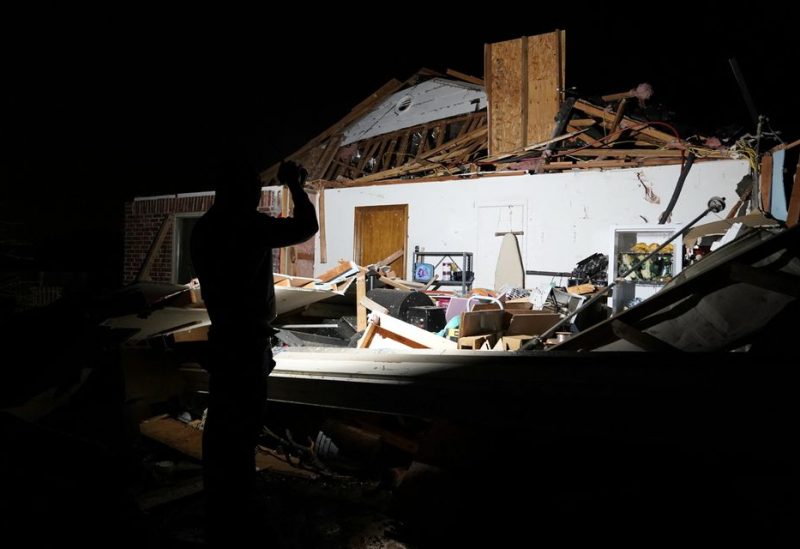 Overnight, a series of tornadoes ripped over Oklahoma and Kansas, destroying buildings and flipping cars in their wake. Tens of thousands of homes and businesses lost power, and there were at least 12 injuries reported.
12 individuals were rushed to hospitals in Norman, Oklahoma, according to police, who said they were hurt during the storms that passed through and nearby the 128,000-person city at 11 p.m. local time on Sunday. According to police, none of the injuries were life-threatening.
"A lot of real strong wind," George Reich, a homeowner in Shawnee, a town east of Oklahoma City, told an ABC affiliate. "Wood and debris started flying. I jumped in the backseat of a car in the garage real quick."
Police also reported many roads were blocked off by downed power lines and debris. Some 12,000 homes and businesses were without power across Oklahoma, Poweroutage.us reported.
Video footage and photographs of the destruction on local news and social media showed power lines resting in the middle of roadways, debris strewn across neighborhoods and roofs ripped off buildings. One photo showed a red sedan flipped over and resting on top of another vehicle.
A total of nine tornadoes were reported in Kansas and Oklahoma, the National Weather Service said.
The rough weather comes after days of a winter storm clobbered the U.S. Plains, Midwest and Great Lakes regions. More than 130,000 homes and businesses in Michigan remained without power on Monday, Poweroutage.us reported.
Monday's national forecast features winds of up to 110 miles (177 km) per hour across the U.S. Plains along with powerful winter storms in California, the Upper Midwest and New England.