Doctors recount horror of Gaza hospital blast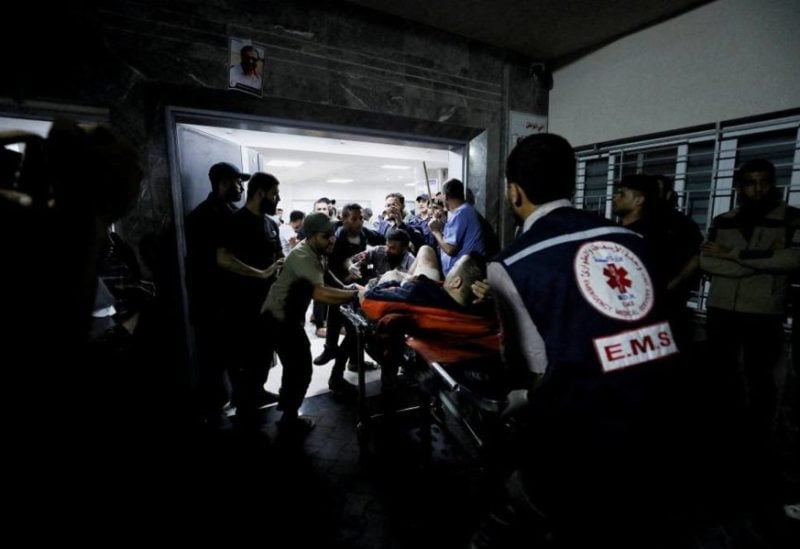 After completing an operation, Fadel Naim, the head of orthopaedic surgery at Al-Ahli al-Arabi Hospital in Gaza, heard a loud explosion and saw his department swarm with patients yelling for aid.
"People came running into the surgery department screaming help us, help us, there are people killed and wounded inside the hospital," he stated. He discovered the hospital teeming with wounded and mutilated victims.
"We tried to save whoever could be saved but the number was too great for the hospital team," he said.
Tuesday's explosion killed hundreds of Palestinians and wrecked a diplomatic mission by U.S. President Joe Biden, who arrived in Israel on Wednesday to calm the region but was snubbed by Arab leaders who called off an emergency summit.
Palestinian officials blamed an Israeli air strike for the blast. Israel said the blast was caused by a failed rocket launch by the Palestinian Islamic Jihad militant group, which denied blame.
Doctor Ibrahim Al-Naqa was proud of the 100-year-old baptist hospital. In a region of conflict, it welcomed all faiths and offered patients a church and a mosque.
On Tuesday, people seeking shelter from the fiercest fighting between the Israeli military and the Palestinian militant group Hamas in decades walked into the hospital to their deaths.
Blood stained the walls and the ground in what was normally a peaceful place that helped patients recover.