Efforts continue to contain forest fire in Germany's capital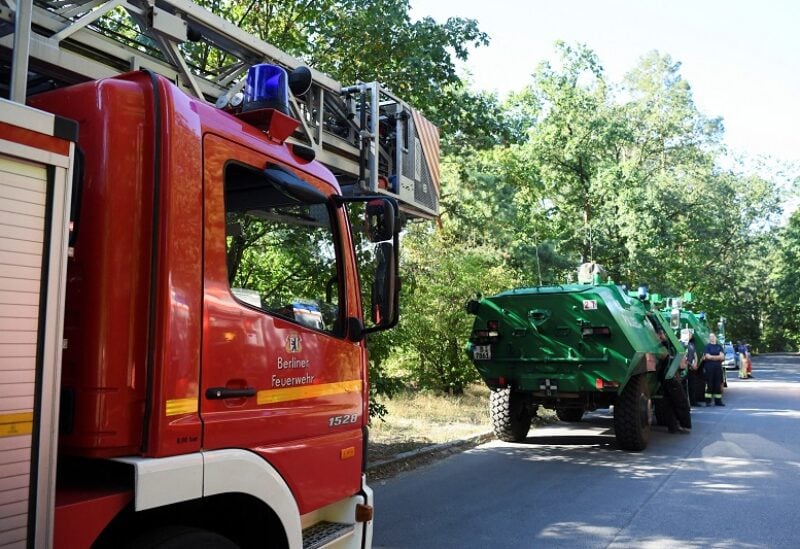 Berlin's fire department said that efforts continued on Friday to contain a forest fire in Germany's capital which broke out at a bomb disposal site in Grunewald, adding that emergency crews battled flames in the forest, but could not get closer to the site due to risk of further explosions.
"We fear that there may be more explosions and debris flying through the aid," fire department's spokesman Thomas Kirstein told reporters.
German armed forces, the Bundeswehr, have sent armored vehicles to help firefighting crews effectively respond to the fire.
The blaze has burned nearly two hectares (five acres) of the forest in two days, but have not reached houses or businesses.
Locals were advised to keep doors and windows shut due to smoke.
Authorities also closed down parts of the A 115 highway, and train services were suspended in the area as a precautionary measure.