Egypt calls for Turkish withdrawal from Syria and Supports Saudi Arabia's efforts to protect its land.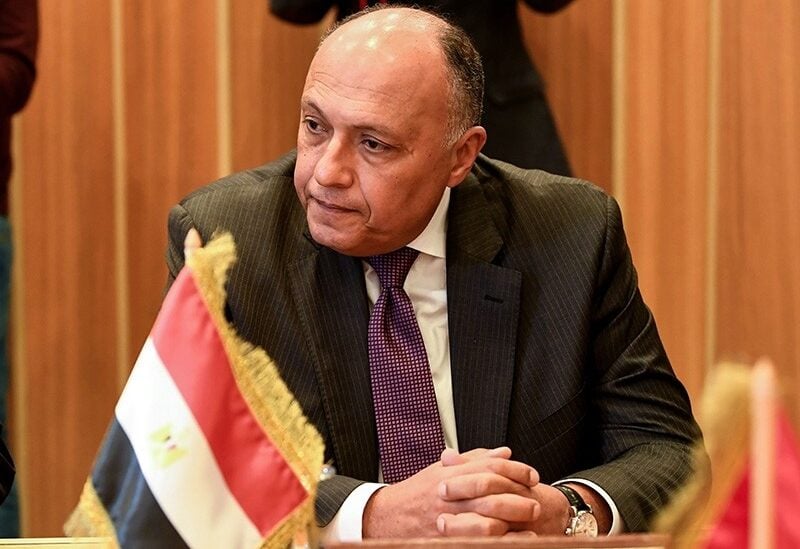 Egyptian Foreign Minister Sameh Shoukry called for the withdrawal of the Turkish forces from the Syrian territories as well as from Libya, describing their presence as "the Turkish occupation."
During his speech at the meeting of Arab foreign ministers at the 155th session of the Arab League Council, the Egyptian Foreign Minister made it clear that absorbing the Syrian national opposition would reduce the intensity of the conflict so that Syria could come out of the ongoing war for safety.
He continued, Egypt is committed to supporting all efforts aimed at ending the conflict in Yemen, and I affirm Egypt's full support for the measures taken by the Kingdom of Saudi Arabia to protect its lands in the face of the repeated Houthi attacks, and I also call on the Houthi side to respond to international and regional initiatives to accept a ceasefire. And reaching a political settlement, on the basis of international legal decisions, and what preserves the brotherly Yemeni people, who are paying high prices as a result of this war, and therefore the responsibility to achieve this goal bears everyone, and Egypt is fully prepared to make all efforts in order for Yemen to return to being as happy as it was.
At the end of his speech, Shoukry stressed that Egypt is committed to working on cooperation within the framework of the Arab League, as it is the umbrella framework between all Arab countries, and in a way that is in the interest of all Arab peoples.