Egypt 'clearing path for Gaza aid': Security source, witnesses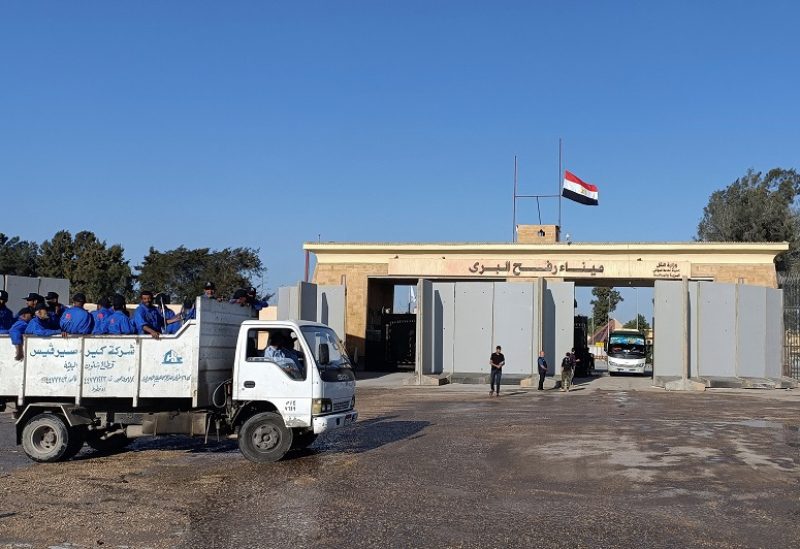 An Egyptian security source reported on Friday that Egypt has removed concrete barriers near the border with Gaza. This development has raised hopes that much-needed humanitarian assistance might soon be able to reach the Palestinians who are currently trapped inside the area.
The UN has described the situation inside Gaza as "beyond catastrophic" as Israel pounds the enclave from the air in reprisal for a Hamas attack that was the bloodiest in its 75-year history.
More than 3,700 Palestinians, mainly civilians, have been killed across the Gaza Strip in relentless Israeli bombardments in retaliation for the attacks by the Palestinian Islamist militant group, according to the latest toll from the Hamas health ministry in Gaza.
The bombing came as a response to Hamas militants storming into Israel from the Gaza Strip on October 7, killing at least 1,400 people, according to Israeli officials.
The United Nations says more than one million of Gaza's 2.4 million people have been displaced and that the humanitarian situation is worsening by the day, with no green light yet to send in the trucks lined up at the border.
Israel has refused to open its borders with Gaza but US President Joe Biden brokered a deal to allow aid in via the Rafah crossing with Egypt, the only path into the territory not controlled by the Israelis.
Aid is piling up, but nothing has yet crossed into Gaza.
Egyptian state-linked broadcaster Al-Qahera News had said the Rafah crossing would open on Friday, but Cairo said it needed more time to repair roads.
Egypt is still repairing these roads and on Friday "vehicles and Egyptian equipment went in to repair the road on the Palestinian side," witnesses said.
Biden clinched a deal to allow in 20 aid trucks, but the deal came with strict conditions from Israel. Aid must only go to civilians and not fall into the hands of Hamas militants.
Aid should only be distributed in the south of the Gaza Strip where Israel has ordered civilians to evacuate.
But WHO's emergencies director Michael Ryan described Biden's deal as "a drop in the ocean of need," saying 2,000 trucks were needed.
David Satterfield, a veteran former US ambassador who started a new job Monday coordinating humanitarian aid, has met Israeli and Egyptian officials to get the deal moving, according to US State Department spokesman Matthew Miller.