Egypt: Fire breaks out at historic government building in Cairo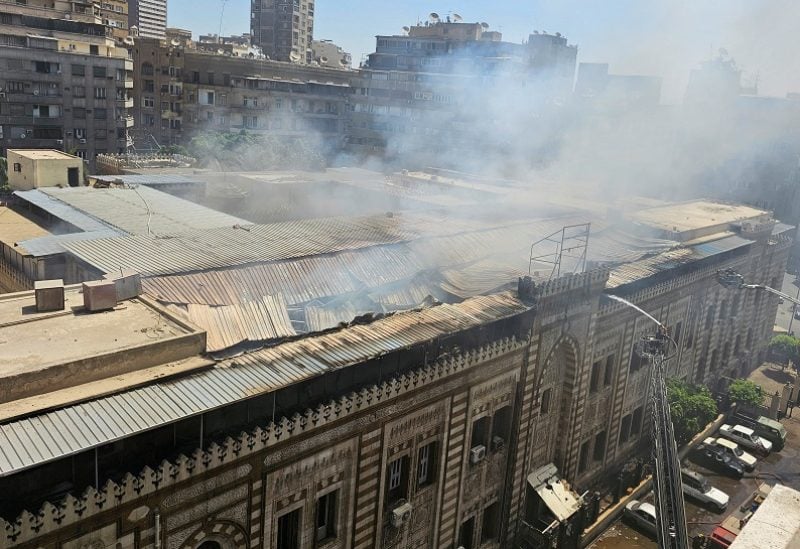 On Saturday (August 5), a massive fire erupted at the historical neo-Islamic ministry building located in the heart of Cairo. According to media reports, there have been no reported casualties from the incident. Interestingly, this event happened just days after government employees were relocated to offices in a new capital city that is currently under construction.
The blaze engulfed the Egyptian Ministry of Religious Endowments' building or Awqaf, in central Cairo, and appeared mainly confined to the top floor. However, the flames were seen shooting out of a second-floor window as well, according to a report by Reuters.
At least seven firetrucks were deployed and it took several hours to extinguish the fire. Cairo Governor Khaled Abdel Aal said civil protection forces have put out the fire and are working to prevent it from reigniting.
There were also no injuries reported due to the blaze, a ministry spokesman told Reuters, adding a committee was being formed to determine its cause and the amount of damage sustained.
The building is said to be historically significant as it was built in 1898, with wings added on either side in 1912 and 1927. However, most of the ministry's employees moved to the new capital, away from the clutter and chaos of Cairo, in late July.
The employees were moved as the government has sought to repurpose some former ministry buildings, under Egypt's Sovereign Fund, a process the government hopes will draw badly needed investment and help regenerate central Cairo.