Egypt FM receives Israel counterpart in Cairo for Gaza ceasefire talks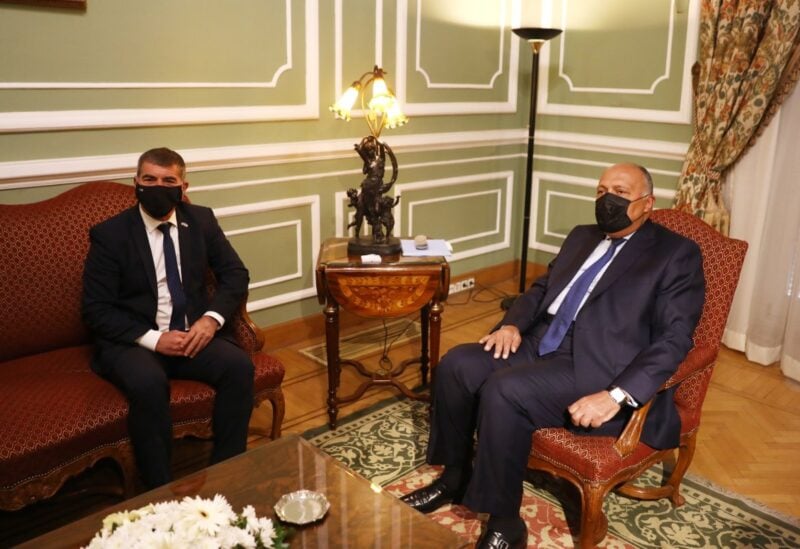 Egyptian Foreign Minister Sameh Shoukry yesterday received his Israeli counterpart, Gabi Ashkenazi in Cairo to discuss the ceasefire reached last month between Tel Aviv and Hamas following the recent Israeli aggression on the besieged Gaza Strip.
Egypt's foreign ministry spokesman, Ambassador Ahmed Hafez, said Shoukry stressed the need to consolidate the ceasefire by stopping all practices that lead to tension and an escalation of confrontations, especially in the Palestinian territories, and to take into account the sensitivity of East Jerusalem, Al-Aqsa Mosque and all Islamic and Christian holy sites in Palestine.
"Minister Shoukry stressed the importance of taking more measures aimed at consolidating the ceasefire by providing the necessary conditions to create a conducive atmosphere to revive the desired political path and immediately launch serious and constructive negotiations between the two sides while refraining from any measures that obstruct the efforts made in this regards," Hafez said, adding that the Egyptian foreign minister also reaffirmed the Palestinian people's right to self-determination, by establishing their independent state on the 1967 borders, with East Jerusalem as its capital, based on the relevant international references
"The two ministers have also discussed ways to facilitate the urgent reconstruction of the Gaza Strip during the next stage, and agreed to continue consultations between the two countries and the Palestinian Authority in order to revive the peace track," he added.
Meanwhile, Ashkenazi said Israel will not allow aid designated to reconstruct Gaza to reach Hamas, adding that Israel will not advance the Gaza reconstruction file without the release of Israeli soldiers held as prisoners of war in the besieged enclave.
Ashkenazi's visit to Cairo, which lasted a few hours, is the first by an Israeli foreign minister in 13 years.