Egyptian project to turn spiritual site into religious tourism destination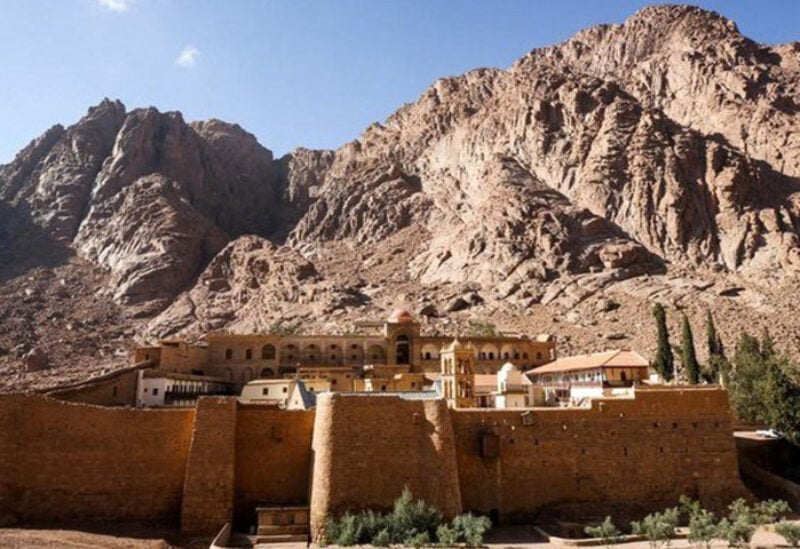 Egyptian minister of housing, utilities, and urban communities, Assem Al-Jazzar, on Thursday said 14 projects had been launched in the city of Saint Catherine where the Transfiguration of Jesus is believed to have taken place.
The country's Central Agency for Reconstruction is working on the funding scheme with the Egyptian New Urban Communities Authority and oversight from specialist ministry teams.
Al-Jazzar said that the aim of the initiative was to highlight the important spiritual, historical, environmental, and natural significance of the site located in the mountains of South Sinai.
According to the New Testament, it was the place where Jesus became radiant in glory upon a mountain, an event considered by Christians to be a major milestone in Jesus' life.
The minister added that project plans included the establishment of a spiritual shrine on the mountains surrounding the valley to complement the city's position as a destination for spiritual tourism and to link it with the extended coastal area between El-Tor, Sharm El-Sheikh, and Dahab.
All the buildings and facilities being developed at the site had been designed to be environmentally friendly, Al-Jazzar said.
The city of Saint Catherine is set in a mountain range that includes the religiously famous Mount Sinai, and Saint Catherine's Monastery is considered one of the oldest in the world.