Eight dead in Sloviansk strike as Ukrainians said to pull back in Bakhmut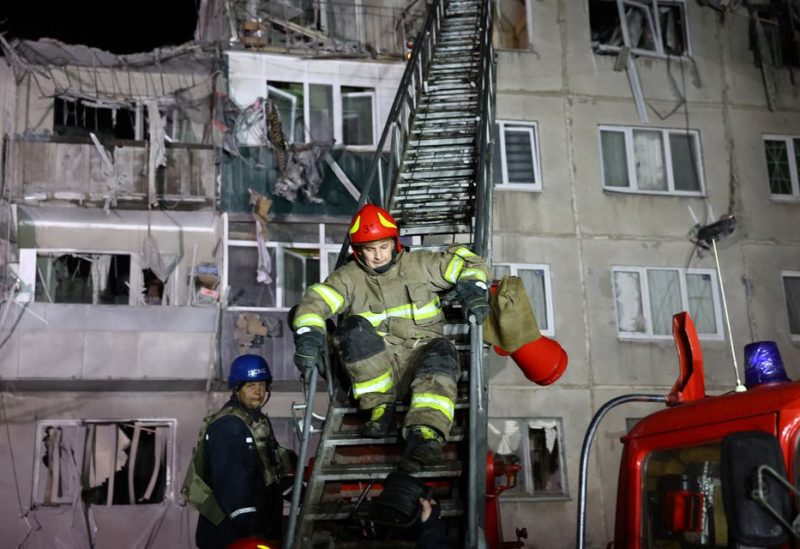 A Russian missile strike killed eight people in eastern Ukraine on Friday as a British assessment said Ukrainian troops had been forced to withdraw from parts of the city of Bakhmut, the focus of Moscow's slow advance through the region.
Ukrainian troops have been doggedly defending Bakhmut, shattered after months of shelling and bombardment. Ukrainian military commanders this week rejected as exaggerated Russian statements that its forces now controlled 80% of the city.
In Sloviansk, a city west of Bakhmut that Russia is seeking to capture, missile strikes on apartment buildings and other targets killed eight people and injured 21, regional governor Pavlo Kyrylenko told national television. He said seven missiles had been fired.
Two top floors collapsed in one building and rescuers searched for survivors into the night, pulling one woman in her seventies alive from the rubble. A child died on the way to a hospital after being rescued, according to President Volodymyr Zelenskiy's office.
"The evil state once again demonstrates its essence," Zelenskiy wrote on Telegram in a post accompanied by footage of the damaged building. "Just killing people in broad daylight. Ruining, destroying all life."
The strike was one of a long series of attacks to hit civilian areas in the war, now just over a year old. Russia has repeatedly said it does not target civilian sites.