Eight killed in Turkish air strikes on Kurdish-held zone in Syria, war monitor, security source say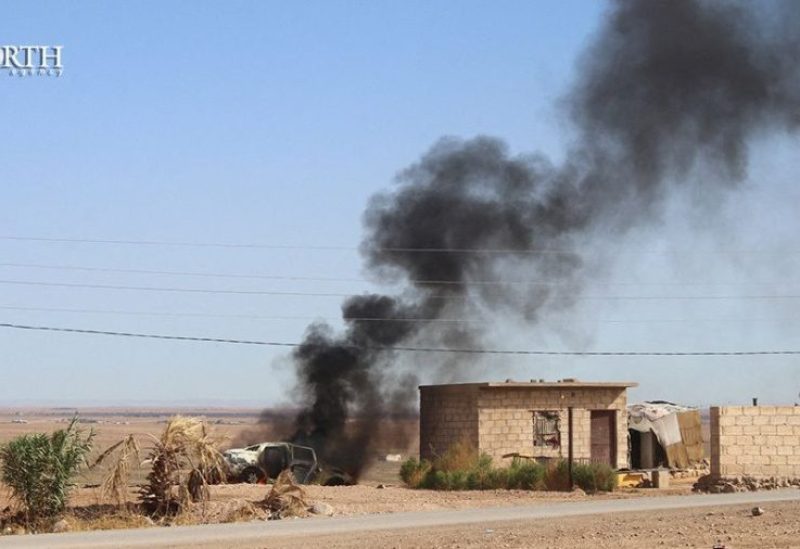 At least eight people have been killed in Turkish drone strikes on Thursday on the Kurdish-held zone of northeast Syria, a war monitor and a local security source said, following Ankara's threats against Kurdish military facilities in Syria and Iraq.
Two were killed in a strike on a car near a military facility and another six were killed in a later strike on a military post near the town of Amuda, the security source told Reuters.
Turkey said Wednesday that all Kurdish militant facilities in Syria and Iraq are valid targets after it concluded that two attackers who detonated a bomb in front of government buildings in Ankara last weekend had come from Syria.
The Syrian Democratic Forces, the U.S.-backed force dominated by the Kurdish YPG and which spearheaded a years-long campaign against the Islamic State group, has denied the bombers came through territory it controls.
SDF head, Mazloum Abdi, said on Wednesday in a post on the social media platform X that Turkey was looking for "pretexts" to carry on attacking SDF-held areas.
Aladdin al-Ali, an aid worker running a camp for displaced people in northeast Syria, said relief organizations "suspended their work and left" following a strike near the camp.
Ankara has frequently carried out air strikes in northern Iraq against the outlawed PKK militia, which is designated as a terrorist organisation by Turkey, the European Union, and the United States.