Election billboards proliferated in Damascus streets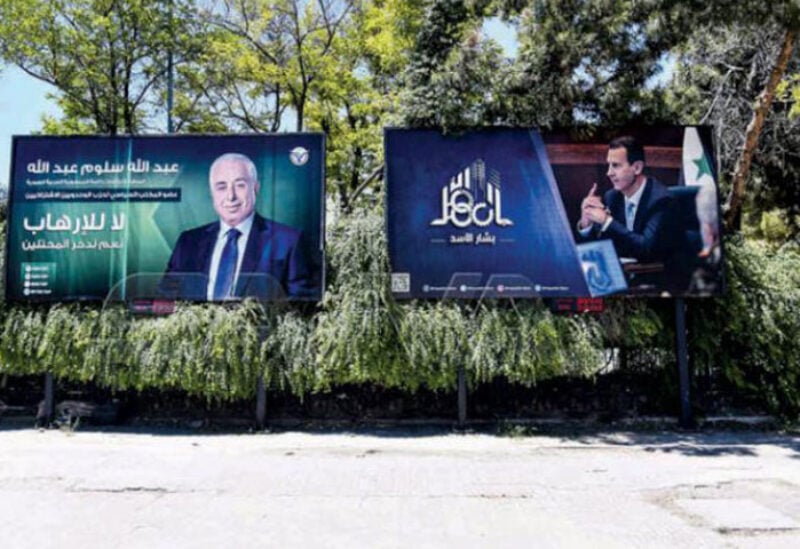 Banners representing the three candidates for Syria's presidential elections have proliferated in the streets of Damascus.
Two candidates are competing against President Bashar al-Assad: Abdallah Salloum Abdallah, a member of the Political Bureau of the Socialist Unionist Party, and Mahmoud Merhi, who introduced himself as the representative of the Syrian National Opposition in the Coordination Committee – the political entity that was formed after 2011 and included the Democratic Arab Socialist Union.
However, the Union denied supporting Merhi, stressing that the latter's membership has been terminated since 2013, as a result of "his deviation from the political line and the party's fixed positions, which call for the necessity of radical and comprehensive national democratic change as a path to political transition." The Union renewed its decision to boycott the elections.
Merhi chose the word "Ma'an" (together), as the main slogan for his campaign. His billboards showed phrases such as: "Together, because our opinion is different, but with honor", and "Together for the release of the prisoners of conscience."
Abdallah, for his part, chose the slogan of "Our strength in our unity", while his billboards carried messages such as: "No to terrorism" and "Yes to defeating the occupiers."