Elon Musk wraps up whirlwind China trip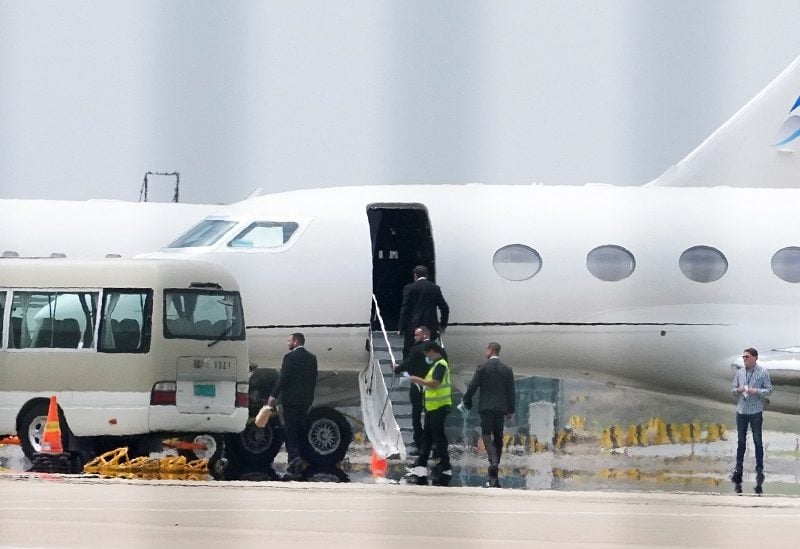 After a two-day trip to China, Tesla Inc's CEO Elon Musk departed from Shanghai on Thursday morning. During his visit, Musk held meetings with government ministers, engaged with a crucial battery supplier, and also visited Tesla's largest production facility in the country.
Photos of Musk's visit to Tesla's Shanghai factory late Wednesday showed him holding up a "Giga Shanghai" sign, flanked by hundreds of staff including head of global manufacturing Tom Zhu.
"A very rewarding day!," Grace Tao, Tesla's China-based public affairs chief, said in a social media post with the photos.
Earlier in the trip, Musk met with China's foreign, commerce and industry ministers in Beijing where he also dined with the chairman of battery supplier Contemporary Amperex Technology Co Ltd (CATL).
Since his arrival in China on Tuesday morning, the US billionaire has been showered with praise from the Chinese public but Musk himself has been uncharacteristically silent and has yet to make any public statements.
Little is known of the conversations he had with Chinese government officials so far.
The industry ministry only said Musk and its head exchanged views about development of electric vehicles and connected cars; the commerce ministry announced he discussed Tesla's development in China with its minister.
The US billionaire's private jet took off from Shanghai's Hongqiao airport at 11:23 a.m. local time for Austin, Texas, where Tesla's global headquarters is located, according to flight-tracking platform Variflight.