Emotional Zelenskiy asks Europe for more help against Russia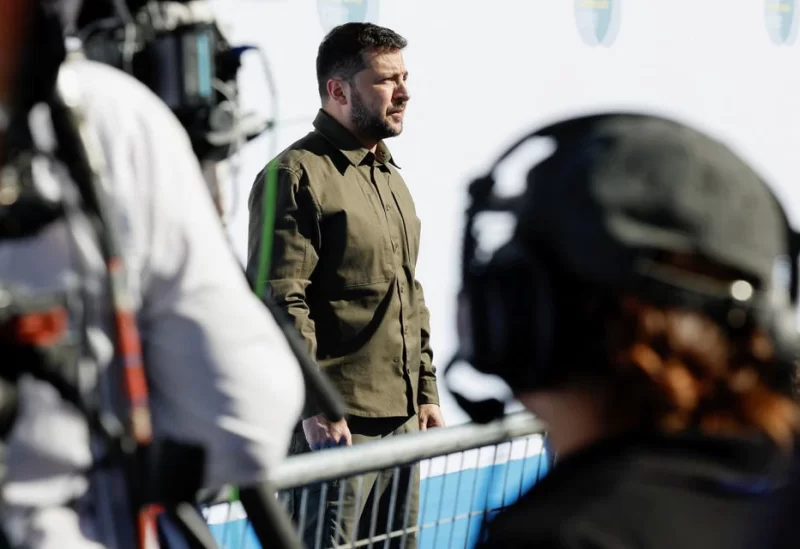 President Volodymyr Zelenskiy told more than 40 European leaders gathered in Spain he was confident of America's continued support, and asked for their continued assistance and more arms to help him fight against Russian aggression.
In an emotional speech, Zelenskiy said school children in Kharkiv in east Ukraine were learning remotely or attending classes underground in subway stations because of air raids.
"Until there is a fully effective air defence system, children cannot attend school," he told the European Political Community summit hosted in Spain's Granada, some 4,000 kilometres west from Kharkiv.
He voiced confidence in continued U.S. support despite what he called a "political storm" there recently after aid to Ukraine did not make the cut for a last-minute Congress deal to avoid a government shutdown.
"I am confident in America. They are strong people with strong institutions, and a strong democracy," he said.
Zelenskiy said President Vladimir Putin should not be allowed to beef up his military or else Russia could attack beyond Ukraine by 2028.
"Let only Putin's ambitions be a ruin, not our countries, not our cities. Children of every country deserve to be safe. Everywhere in the country, not just in the subway, not just in underground shelters, but everywhere. We must make it possible. We must ensure that Ukraine wins."