Erdogan says he discussed ways to end Ukraine conflict with Guterres, Zelenskiy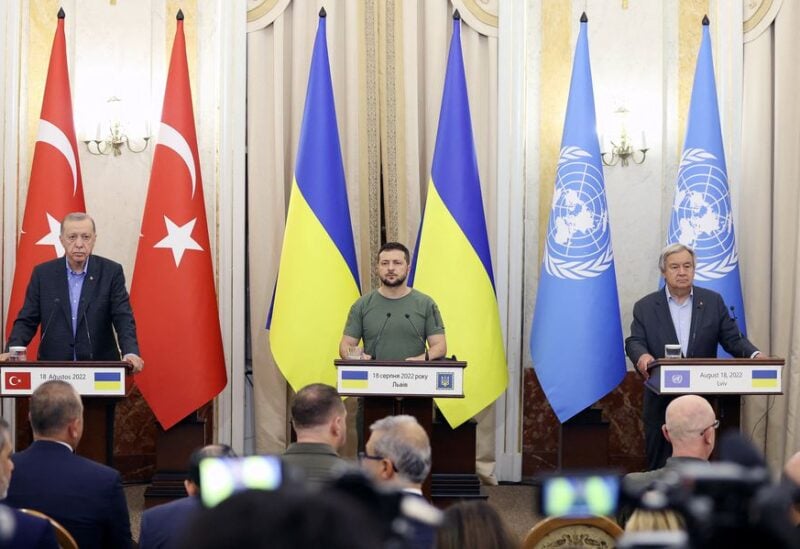 Turkish President Tayyip Erdogan said on Thursday that he addressed measures to settle the conflict between Ukraine and Russia at a trilateral meeting with his Ukrainian counterpart Volodymyr Zelenskiy and United Nations Secretary-General Antonio Guterres.
Erdogan said after the meeting in Lviv, Ukraine, that they discussed exploiting the favorable environment produced by a U.N.-brokered grain export pact to promote long-term peace.
He also stated that they addressed the exchange of prisoners of war between Ukraine and Russia, and that he would bring the matter up with Russian President Vladimir Putin later.
"We are quite concerned about what happened with the exchange of these detainees," Erdogan added.