Erdogan to Putin: We do not recognize steps against Ukraine's territorial integrity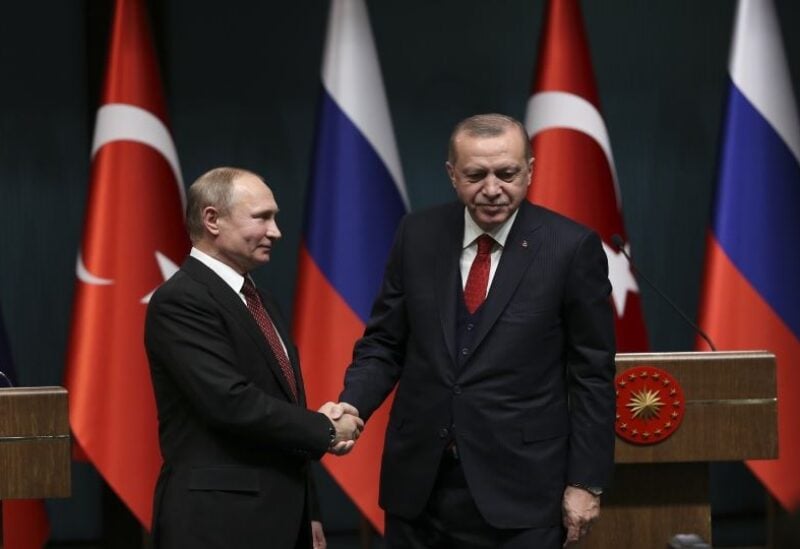 Following Russia's recognition of two separatist territories in eastern Ukraine, Turkish President Tayyip Erdogan warned his Russian counterpart Vladimir Putin on Wednesday that Turkey does not recognize moves against Ukraine's territorial integrity.
Western governments have reacted angrily to Putin's acknowledgment, imposing penalties. Turkey, a NATO member that shares a Black Sea border with both Ukraine and Russia, maintains strong relations with both and opposes sanctions on principle. It has volunteered to mediate the problem and has issued a warning against military action.
Erdogan reminded Putin in a phone call that armed violence in the area would benefit no one and reiterated his willingness to assist in finding a solution, according to his office. Erdogan also expressed his appreciation for Putin's tight collaboration on regional problems and expressed his desire for it to continue.
"President Erdogan, who reiterated his desire for a peaceful resolution through negotiation, said it was critical to prioritize diplomacy and that (Turkey) will continue to play a positive role in NATO."
Erdogan has previously been quoted in the media as suggesting that Turkey could not cut ties with Ukraine or Russia.