Erdogan to Putin: Western 'silence' worsening humanitarian situation in Gaza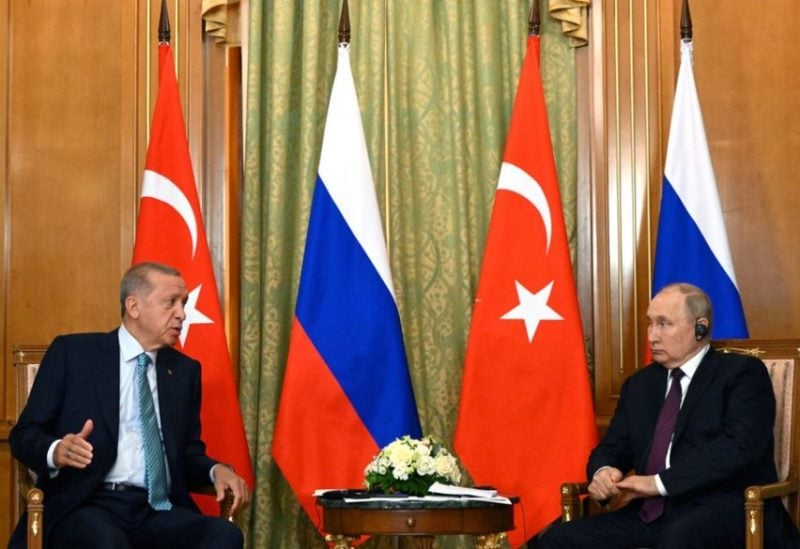 Turkish President Tayyip Erdogan on Tuesday told his Russian counterpart Vladimir Putin in a call that Western countries' "silence" was exacerbating the humanitarian crisis in Gaza, Erdogan's office said.
In a statement, the presidency said Erdogan told Putin the "savagery" towards Palestinian lands was deepening and that civilians were constantly being killed.
He also repeated earlier comments that Turkey, a NATO ally, would continue working to achieve calm in the region, the statement added.
Western countries have stressed Israel's right to defend itself following an Oct. 7 assault by Hamas militants on Israeli towns and kibbutzim that killed 1,400 people, mainly civilians.
Since then, thousands of people have been killed during heavy daily Israeli bombardment of Gaza, which is controlled by Hamas.
The Kremlin later issued its own statement on the call, saying that Putin had told Erdogan that Russia and Turkey largely agree on the Israel-Palestinian issue.
"The positions of Russia and Turkey… are focused on the implementation of the well-known two-state formula, which envisages the creation of an independent Palestine coexisting with Israel in peace and security," it said.