Ethiopia troops push back Amhara fighters: residents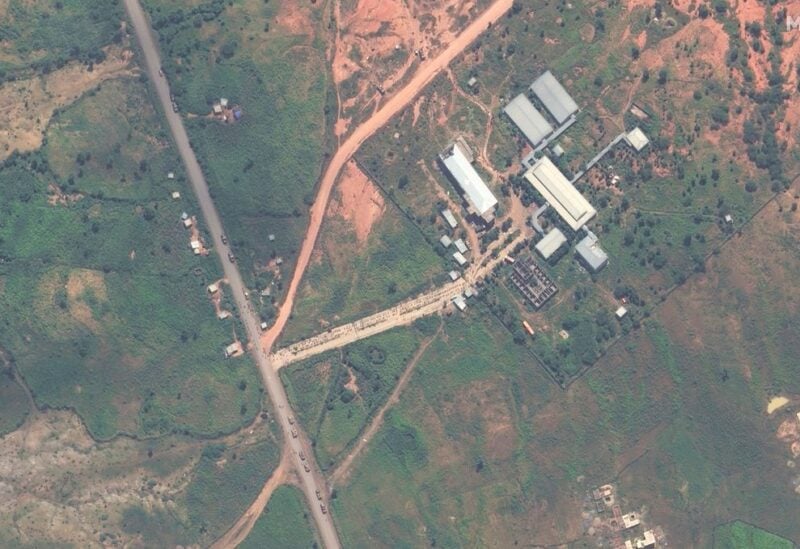 Residents reported on Wednesday that Ethiopian troops seemed to be gaining ground against militia fighters in two cities within the conflict-affected Amhara region. This development follows local authorities' announcement of the restoration of "relative peace" in the area.
There has been no official casualty toll from the Amhara violence, but two hospital doctors told AFP that a number of civilians have died and many injured.
Prime Minister Abiy Ahmed's government last week declared a six-month state of emergency in the region after clashes erupted between local fighters and federal troops.
The fresh unrest in Africa's second most populous country comes just nine months after the end of a devastating two-year war in the neighboring Tigray region that also drew in Amhara fighters.
Tensions have been boiling since April, when the federal government announced it was dismantling regional forces across Ethiopia, triggering protests by Amhara nationalists who said the move would weaken their region.
The United States has expressed concern about the fighting, and several Western nations have advised their citizens against traveling to Amhara.
Amhara's regional administration said late Tuesday calm was being restored, although some residents reported continuing gunfire Wednesday.
"The violence that happened recently in some areas of our region, which was aided by extremist and predatory power-hungry groups, is returning to relative peace and stability in all areas of the region," the Amhara government said.
Ethiopian Airlines also announced it was resuming flights to the region's capital Bahir Dar and the city of Gondar from Thursday after suspending operations on Tuesday.
Local residents contacted by AFP on Wednesday said federal troops appeared to be pushing back militia fighters in Gondar and Lalibela, a UNESCO World Heritage Site famous for its ancient rock-hewn churches.
Access to Amhara is restricted for journalists and it is not possible to independently verify the situation on the ground.
"Things seem to be changing today," said Simachew, a Gondar rickshaw driver.
The Ethiopian army, backed by tanks and armored vehicles, "is taking control of most parts of the city after heavy fighting for the past couple of days."
He said Fano militants were "now restricted" to one area of Gondar and that fighting was ongoing there.
"Since Thursday evening, I had been hearing consistent daily sounds of gunfire… but since yesterday evening I have stopped hearing sounds of gunfire," said another resident who did not want to give his name.
A Lalibela resident who gave his name only as Ayalew said Ethiopian troops were now based on the airport road.
"Fano has left the city and are in the forest," he said, but added that he could still hear heavy artillery being fired.
A doctor at Gondar University Hospital told AFP there had been many casualties.
"About 20 died after reaching the hospital and more than 190 people were injured and were brought to the hospital, most of them were civilians," the doctor said on condition of anonymity.
"We also running out of food and medicine," the doctor added. "In this facility patients are dying due to a lack of oxygen and blood."
In Bahir Dar, a doctor at Felege Hiwot hospital said they had received 130 injured civilians and that 10 people had died.
"People are coming here by foot with their families carrying them on their shoulders taking their own risks on the roads," the doctor said, also on condition of anonymity.
"Ambulances have stopped due to the heavy risk in the city," the medic said, adding that the situation in Bahir Dar appeared calm with Ethiopian troops patrolling the city.
The World Health Organization said Sunday the violence was affecting humanitarian operations in Amhara, which was caught up in the war between government-backed forces and Tigray rebels.
UK charity Save the Children also warned Wednesday about the risk to civilian lives in Amhara.
"We call upon warring parties to prioritize the safety of civilians and allow humanitarian aid to reach those in need including 580,000 people in the region already displaced by previous conflict," it said in a statement.
The November deal that silenced the guns in Tigray was not welcomed by many in the Amhara community, the second largest ethnic group in Ethiopia, and once its economic and political elite.