EU lawmakers demand obligatory hosting of migrants under looming overhaul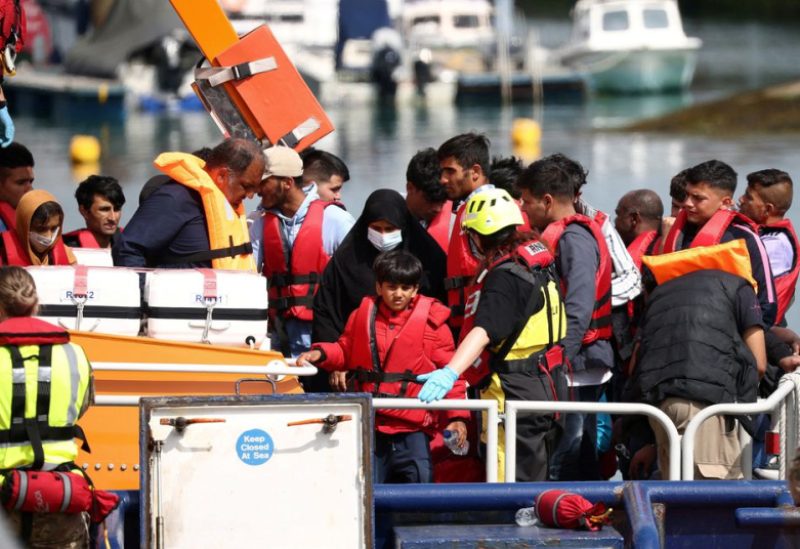 European Union lawmakers approved on Thursday a number of migration proposals, including one requiring European Union members to share the duty of hosting migrants landing at times of high arrivals.
The European Parliament adopted its position on the looming reform of the bloc's migration and asylum rules ahead of negotiating its final form with the 27 EU member states that have long been split over the so-called obligatory relocations.
Countries including Poland and Hungary refuse to host any of the new arrivals while others including Italy and France — where people from the Middle East and Africa arrive on smugglers' boats across the Mediterranean Sea — say they cannot cope alone.
Warsaw, Budapest and their allies say they can help by providing money, staff or equipment instead of being legally obliged to take in people. The Mediterranean countries of arrival and the rich destination states like Germany say that falls short.
The bloc's migration and asylum system collapsed in 2015 when more than one million people — mostly fleeing the war in Syria — reached Europe's southern shores.
That caught the EU by surprise, stretching its reception and security capacities, and triggering a wave of anti-immigration sentiment across the bloc.
The EU has since tightened external borders and asylum laws to keep people away, and the sensitive issue of migration faded from the top of the bloc's political agenda as the COVID-19 pandemic cut global mobility.
But Mediterranean arrivals rose last year, with the bloc's border agency Frontex reporting some 330,000 unauthorized arrivals.
With irregular immigration on the rise, those including Italy's far-right government are leading growing calls for the EU to do more to reduce sea arrivals.
Previously seen as hard-line, ideas to build border fences and assess people's asylum claims outside of Europe — including in Rwanda, as proposed by Denmark — are back on the agenda and part of the EU's political discussions on managing migration.
While the EU wants to overhaul its defunct system before a bloc-wide election in 2024, the issue of obligatory relocations seems as stuck as ever, according to diplomats.