EU nations look set to reach consensus on Covid rules for Chinese travellers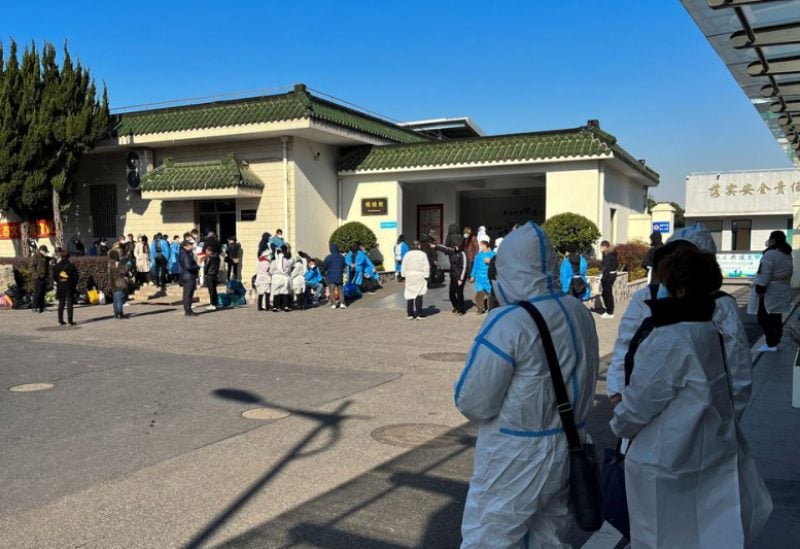 EU members agreed on a "coordinated approach," regarding the evolving Covid scenario, the European Union Health Security Committee stated, noting that this will have implications for Chinese travellers.
Stella Kyriakides, the head of the EU's health department, said the committee took steps, including pre-departure testing for Chinese travellers, expanded wastewater monitoring, and ramped-up domestic surveillance to contain the fresh outbreak.
According to the European Commission, 27 member countries of the EU demand passengers flying out from China be properly tested for Covid before departure, Yahoo news reported.
"The overwhelming majority of countries are in favour of pre-departure testing," a commission spokesman said after Tuesday's meeting, Reuters reported.
The unanimous recommendation came from a meeting between EU health ministry officials that was held in Brussels on Tuesday.
A crisis meeting is slated for Wednesday, where it will be decided as to what synchronised actions will be taken across the bloc.
EU offers China free vaccines as cases surge, WHO advisers demand 'realistic' data
To help China curb the Covid outbreak, the EU has offered free vaccines. The initiative was taken by EU's Kyriakides.
This comes after China decided to lift its "zero Covid" policy, following which the Chinese citizens and residents demanded flights to travel across the world.
The EU is concerned that a rapid surge of Chinese passengers could carry Covid strains to different parts of the world that the current vaccinations might be able to resist.
China's Covid data is widely believed to be partial and insufficient and therefore, leading WHO advisers demand 'realistic' data from China.
Beijing threatens countermeasures against "unacceptable" Covid measures
A renowned Shanghai physician admitted that the coronavirus may have infected more than 70% of the city's residents. Still, the Covid pandemic testing requirements imposed on visitors from China across countries have drawn harsh criticism from the Chinese government.