EU piles pressure on Iran's leaders with more sanctions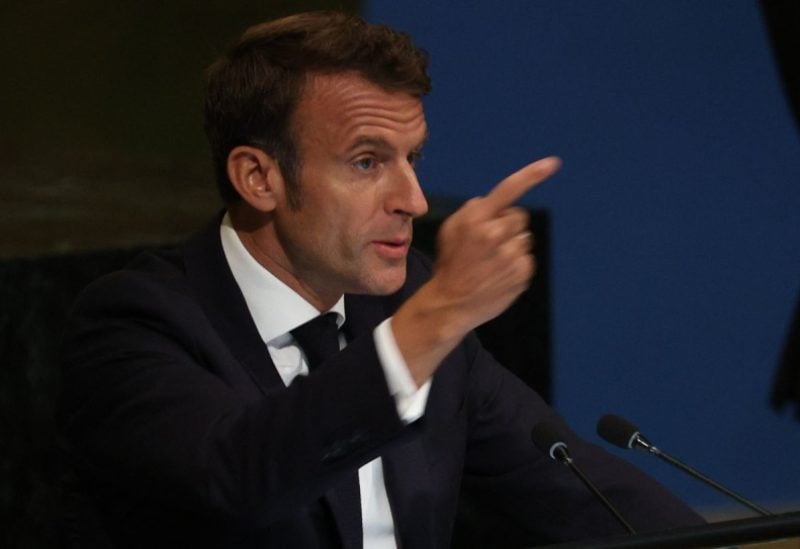 On Monday, the Islamic Republic of Iran came under increasing international pressure over its crackdown on protesters as the European Union imposed further sanctions and the president of France referred to the upheaval as a revolution.
The widespread demonstrations that Mahsa Amini's murder in morality police detention on September 16 following her arrest for "inappropriate dress" sparked have become a crisis of legitimacy for the clerical establishment that has held power for more than 40 years.
"Something unprecedented is happening," France's Emmanuel Macron told France Inter radio. "The grandchildren of the revolution are carrying out a revolution and are devouring it."
Macron said the crackdown by Iranian leaders would make it harder to reach agreement on reviving the 2015 nuclear deal, which would give Iran sanctions relief in exchange for curbs on its nuclear programme.
"This revolution changes many things," Macron said. "I don't think there will be new proposals which can be made right now to save the nuclear deal."
Speaking after he met four Iranian women activists in Paris over the weekend, Macron said that more European Union sanctions would be adopted in reaction to Tehran's actions.
Women and students have played a leading role calling for the downfall of Islamist rule under Supreme Leader Ayatollah Ali Khamenei, in defiance of a tough crackdown by security forces.
Iran's foreign ministry spokesman criticised Macron on Saturday after he met the activists, calling his stance "shameful" and a violation of France's responsibilities in the fight against terrorism.