EU wrangles with Hungary over Ukraine aid, tax plan as billions at risk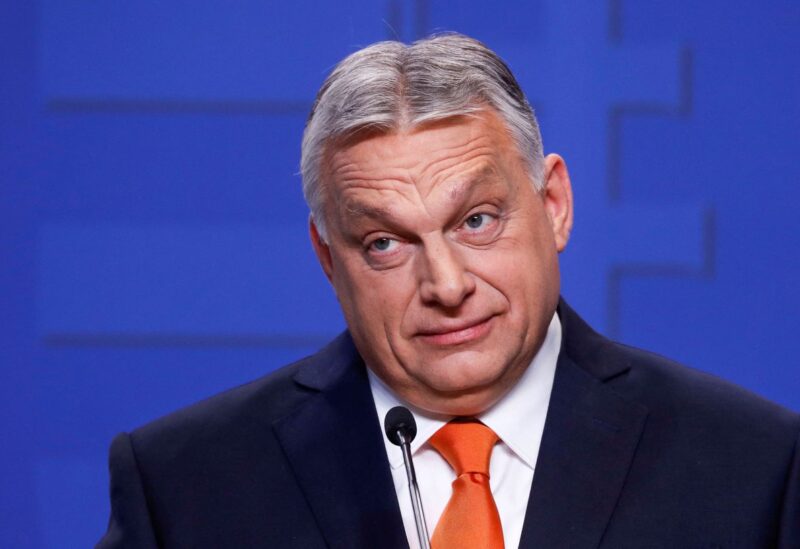 As the EU threatened to withhold billions from Budapest until it lifts its veto on a joint loan to Ukraine and a worldwide business tax, Germany clearly emphasized to Budapest the significance of the EU's democratic values on Monday.
The remarks made by the foreign minister, Annalena Baerbock, increase the pressure before an attempt to break the impasse will be made at a meeting of the national ambassadors of the 27 EU member states at 1700 GMT.
In dispute are 5.8 billion euros from an EU economic stimulus fund that the bloc's administration withheld due to Hungary's lack of judicial independence, as well as an additional 7.5 billion euros that the Commission in Brussels argued should be frozen due to corruption.
As the wrangling has gone on, Hungary also blocked the 18 billion euros joint EU loan to Ukraine and the tax plan, drawing ire from other countries for what they said was an attempt to blackmail the bloc into releasing the funds to Budapest.
Hungary says it opposes joint EU borrowing to support Ukraine but that it would extend bilateral aid to Kyiv instead. Budapest has also said the OECD plan for a minimum corporate tax is against Hungary's national interests.
Other EU countries are divided between those willing to punish Hungary more harshly and those saying the amounts frozen would be lessened if Hungary moved on Ukraine and OECD.
EU rules say 70% of 5.8 billion would be lost unless the bloc approves by the end of the year handing it over to Budapest. The deadline for deciding on the 7.5 billion is Dec. 19.
Asked about cutting the money, Baerbock told reporters in Brussels: "The rule of law is the backbone of the European Union."
"This is why Germany supports the excellent proposals by the European Commission to make clear that this is about our values, about the rule of law in the entire European Union."