European leaders meet Zelenskiy in Kyiv for first time since war began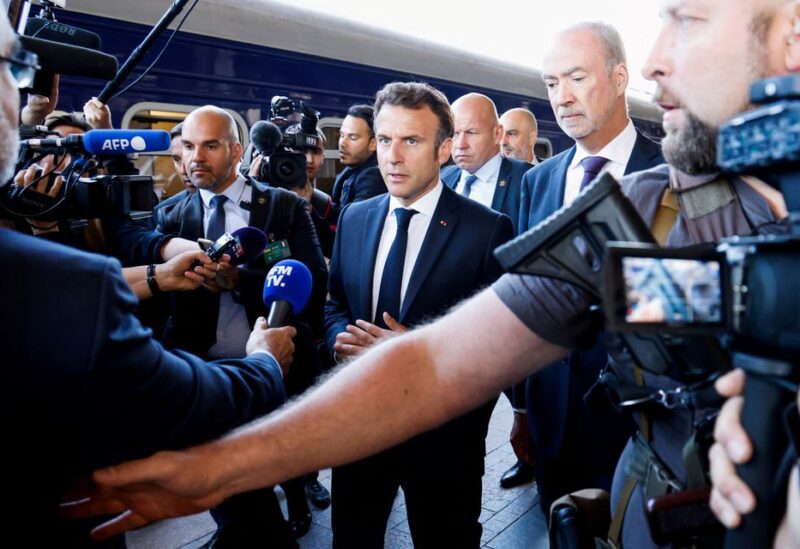 On Thursday, the presidents of France, Germany, Italy, and Romania met with Ukrainian President Volodymyr Zelenskiy in a show of support that Kyiv hopes would be followed by additional weaponry and stronger measures to aid in the fight with Russia.
France's Emmanuel Macron, Germany's Olaf Scholz, Italy's Mario Draghi, and Romania's Klaus Iohannis met Zelenskiy, who has not left Ukraine since the war began, in the first such visit since Russia launched its assault.
The discussion took place after the four European leaders toured around shattered houses and broken automobiles in Irpin, a small town that saw severe combat early in the invasion.
The visit was intended to emphasize what Ukraine and its supporters claim were large-scale crimes committed by Russian forces, describing the scene as one of "unimaginable depravity" and "senseless murder."
Ukraine has accused France, Germany, and, to a lesser extent, Italy of dragging their feet in their assistance for the country, claiming that they have been tardy to send weaponry and have prioritized their own wealth above Ukraine's freedom and security.
The EU leaders' meetings with Zelenskiy, who did not accompany them to Irpin, are anticipated to focus on Ukraine's desire to join the 27-nation European Union and its need for more armaments to combat Russia.