European leaders rally around Zelenskiy at Spain summit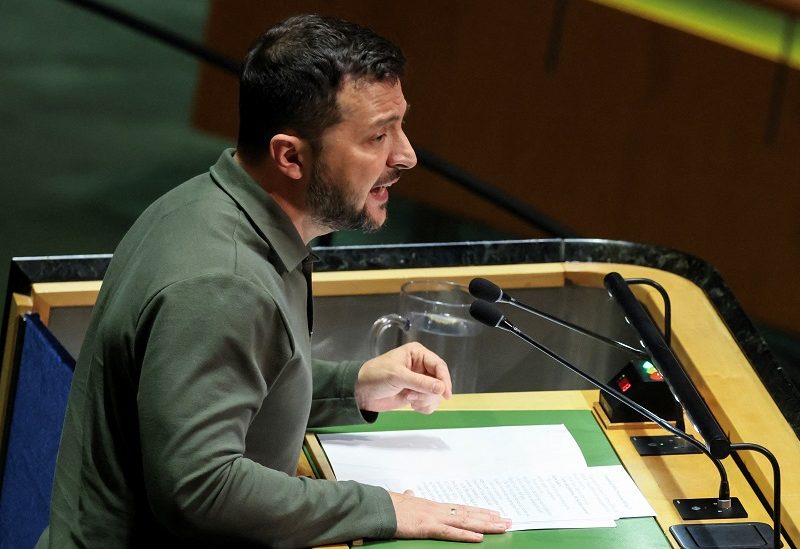 European leaders will assure Ukrainian President Volodymyr Zelenskiy of their long-term support during talks on Thursday after U.S. President Joe Biden voiced fears that Republican infighting in Congress could damage American aid to Kyiv.
Zelenskiy arrived in the Spanish city of Granada for a summit of the European Political Community – a forum established last year following Russia's invasion of Ukraine to foster cooperation among more than 40 countries from Norway to Albania.
"The main challenge is to save unity in Europe. Not only in the EU but in all of Europe," Zelenskiy said on his arrival, warning of Russian "disinformation attacks".
Earlier, he said on social media that his key priority was to beef up Ukraine's air defences.
"We will pay special attention to the Black Sea region as well as our joint efforts to strengthen global food security and freedom of navigation," he added.
Russia pulled out of a deal in July that had allowed Ukraine – a leading global grain exporter – to safely ship food products out via the Black Sea.
Russia has so far rejected U.N. overtures to revive the deal, while Ukraine is continuing some exports via what it calls a temporary "humanitarian corridor" for cargo vessels.
Ukraine's efforts to export grain overland via EU countries have caused a rift with Poland and some other eastern members of the bloc that are keen to protect their own farmers. Kyiv and Brussels are also discussing expanding alternative sea routes.