EU's Borrell: Russia won't enter negotiations while trying to win war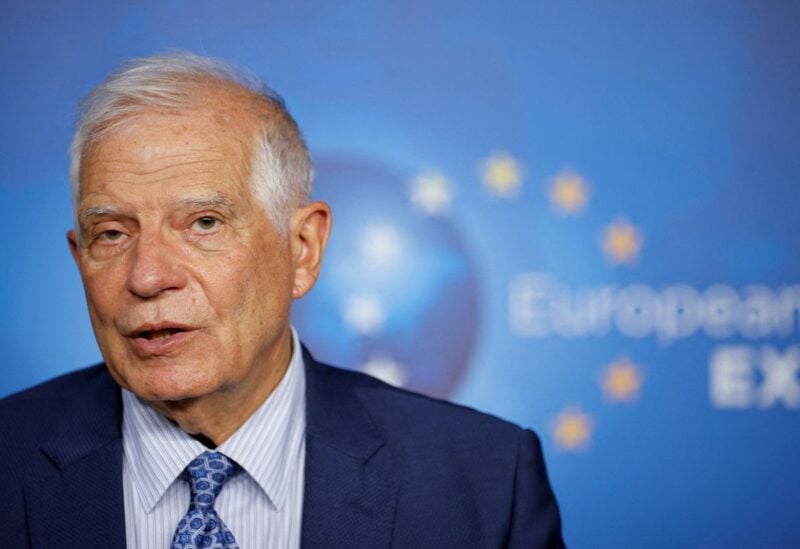 Josep Borrell, the European Union's top diplomat, said on Monday that Russia will not be willing to engage while it is still fighting to win the war in Ukraine, adding that he is "not optimistic" about what will happen in the battle this summer.
"I see a concentration of troops on both sides, a clear Russian will to try to win the war," Borrell said at a conference in Barcelona. "(Russia) will not enter into negotiations until it has tried to win the war."
He added that Russia has repeatedly signaled it would not cease the campaign until its military goals have been achieved.
Borrell's comments came the same day Russia said its military had hit Ukrainian air bases and Ukrainian forces shelled industrial facilities inside Russia as both sides sought the upper hand ahead of what Kyiv hopes will be a decisive counter-offensive.
"I'm afraid that between now and the summer, the war is going to continue. (Russian President Vladimir) Putin has amassed over 300,000 men there, twice as many as he had when he launched the invasion," Borrell told reporters after the event.
Russia's military presence in Ukraine was "enormous" and it was still bombing Ukraine daily and destroying civilian infrastructure, he added.
"I'm afraid that they don't do that without a plan. We have to be prepared, which means continuing to help Ukraine, because if we don't help it, Ukraine cannot defend (itself)," Borrell said.