EU's top diplomat discusses Ukraine's ammunition needs with S.Korea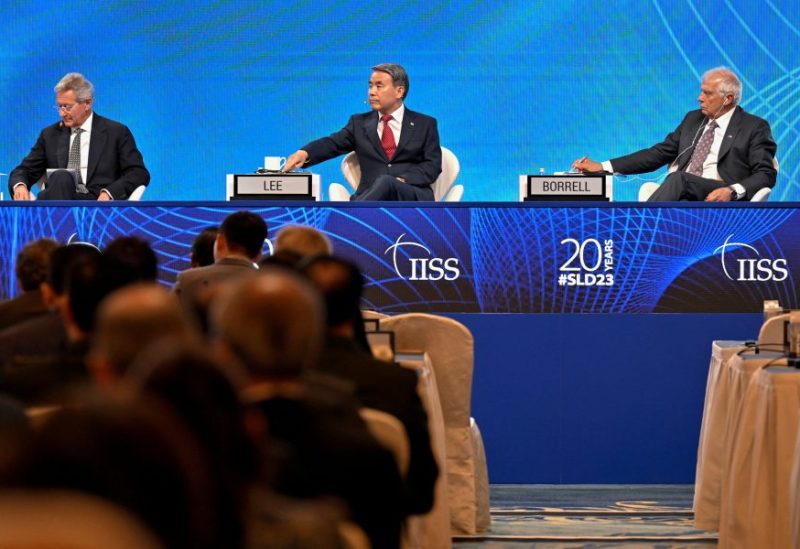 Josep Borrell, the top diplomat for the European Union, claimed to have met with South Korea's defense minister on Saturday to talk about Ukraine's ammunition requirements.
The Shangri-La Dialogue, Asia's premier security gathering, was the backdrop for the discussion as South Korea was under pressure from the US and other NATO nations to supply Ukraine with arms and ammunition.
"Good meeting with Korean Defence Minister Lee Jong-sup at #SLD23. Shared alarm at continued DPRK provocations and discussed Ukraine's needs for ammunition," Borrell said in a tweet.
A U.S. ally and major producer of artillery ammunition, South Korea had so far ruled out sending lethal aid to Ukraine, citing business ties with Russia and Moscow's influence over North Korea, despite mounting pressure from Washington and Europe to supply weapons.
South Korean President Yoon Suk Yeol, in an interview with Reuters in April, signalled the prospect of a change, saying it might be difficult for Seoul to adhere to only providing humanitarian and financial support if Ukraine faced a large-scale attack on civilians or a "situation the international community cannot condone".
Hundreds of thousands of South Korean artillery rounds are on their way to Ukraine via the United States, after Seoul's initial resistance toward arming Ukraine, the Wall Street Journal reported last month.