EU's von Der Leyen to travel to Egypt, Jordan on November 18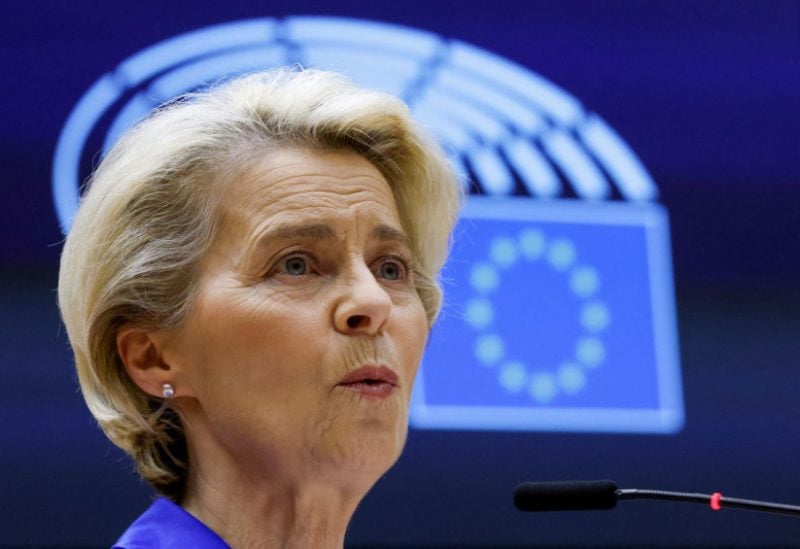 The EU Commission spokesperson mentioned that Ursula von der Leyen, the chief of the European Commission, is scheduled to visit Egypt and Jordan on November 18th.
She will meet Egyptian President Abdel Fattah al-Sisi in Cairo and travel to the Sinai to welcome the arrival of EU humanitarian aid before meeting with Jordan's King Abdullah in Amman.
Israeli troops entered Gaza's biggest hospital on Wednesday and searched its rooms and basement, witnesses said, in pursuit of Palestinian Hamas militants, an operation that has stoked global alarm over the fate of thousands of civilians trapped inside.
Al-Shifa hospital in Gaza City has become the main target of the ground operation by Israeli forces, who say Hamas fighters located the "beating heart" of their operations in a headquarters in tunnels beneath it, which Hamas denies.
Israel launched its campaign to annihilate Hamas, the militant group which controls Gaza, after fighters crossed into Israel on October 7, rampaging through towns, killing civilians and dragging hostages back to the enclave. Israel says 1,200 people were killed and some 240 captives taken in the deadliest day in its 75-year history.
Since then, Israel has put Gaza's entire population of 2.3 million under siege, pounding the crowded strip with air strikes. Gaza health officials, considered reliable by the United Nations, say more than 11,000 Palestinians are confirmed killed, around 40 percent of them children, and more are buried under the rubble. Israel has ordered the entire northern half of Gaza evacuated, and around two-thirds of residents are now homeless.