Evacuations from Gaza Strip resume through Egypt's Rafah crossing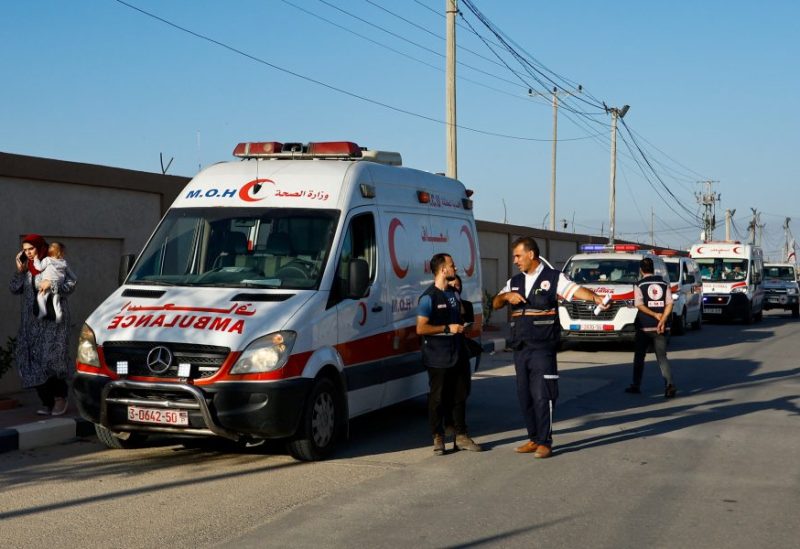 Evacuations from the Gaza Strip into Egypt for foreign passport holders and Palestinians needing medical treatment resumed through the Rafah crossing on Thursday after being suspended for a day, Egyptian security and medical sources said.
Departures from Rafah, the only crossing to the besieged enclave that does not border Israel, had been paused on Wednesday due to what the U.S. State Department referred to as an unspecified security issue.
Evacuations from Gaza through Rafah began on Nov. 1 for an estimated 7,000 foreign passport holders, dual nationals and their dependents, as well as a limited number of people needing urgent medical treatment.
Several dozen foreign passport holders and dependents, along with 12 medical evacuees, were crossing the border on Thursday, the security and medical sources said.
Rafah is also the only entry point for humanitarian aid going into Gaza. On Wednesday, 106 trucks carrying food medicines and water crossed into Gaza, bringing the total number of aid trucks that have entered since Oct. 21 to 756, according to the United Nations.
Before the war in Gaza erupted on Oct. 7 an average of more than 400 trucks carrying aid and other supplies were entering Gaza daily.
Aid officials say at least 100 truckloads are needed daily to meet growing humanitarian needs, and that deliveries have been hampered by a cumbersome inspection system and security challenges distributing the aid.